As 2020 comes to a close, America stands at a crossroads following the results of a presidential election, the worldwide impact of COVID-19, and the racial justice reckoning and movement. At a time when public service is critical to change, our fall fellows are embarking on their journeys to make a difference in local communities across the country. From ensuring an equitable distribution of the COVID-19 vaccine in Los Angeles County to building out a talent incubator in Birmingham, Alabama, they are pursuing impactful projects centered around equity.
Read why they chose to dedicate a year as FUSE Corps fellows.

Working with the L.A. County Department of Public Health to develop a strategic plan for equitable and efficient distribution and uptake of the COVID-19 vaccine across all communities
"Professionally, I was compelled to public service as the pandemic illuminated historic inequities, ravaging communities of color. Growing up in Atlanta during the civil rights movement, I felt obligated to honor a legacy of activism for those who cannot advocate for themselves. According to Dr. Martin Luther King, 'Life's most persistent and urgent question is, 'What are you doing for others?'' I could no longer in good conscience sit on the sidelines. The FUSE fellowship presents unparalleled partnership opportunities to lessen the devastating effects of COVID-19 by leveraging my collaborative, analytical, and public health expertise. Alice Walker said, 'The most common way people give up their power is thinking they don't have any.' The FUSE fellowship has reinforced my belief that I have the power to make a difference."

Working with Alameda County Behavioral Health Care Services to build a Supportive Housing Community Alliance that will provide stable and supportive housing for individuals living with a severe mental illness.
"At the start of 2020, I was taking an intentional break from my ten years at the helm of a small nonprofit. I wanted my next job to be a little bit different but still in the nonprofit sector. COVID-19 extended my sabbatical, but I'm so glad it did, because at the end of the summer I spotted a post for this FUSE fellowship, and it felt like a perfect match. I'm now working with a team to launch a nonprofit community land trust specifically to provide safe and stable housing for people with severe mental illnesses. This project blends my experience working with small and nimble nonprofits with my professional network of housing professionals. Both are assets I bring to the FUSE fellowship, which is a one-year opportunity to learn about land trusts and consider my next career steps."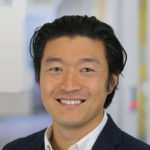 Working with the Los Angeles Department of Water and Power to assess current services and support the expansion of low-income utility assistance programs.
"The fellowship presented a path to local government in a way that would not have been otherwise available to me. I saw that the FUSE team and network provide meaningful structure for my values, experiences, and interests to play out as I explore a career in public service."

Working with the Division of Communicable Disease Control and Prevention in the L.A. County Department of Public Health to help transition current surveillance programs into a unified Reportable Disease Surveillance system.
"My professional career has focused on using data and analytics to improve healthcare delivery. My FUSE fellowship, I am working to develop a strategic plan for informatics supporting disease surveillance efforts. This project provides an opportunity to leverage my experience to both help address a current critical issue and create a sustainable approach for improving health."
Photo Credit: Will Golden on Unsplash; Papaioannou Kostas on Unsplash
Graphic: Caitlin Lee