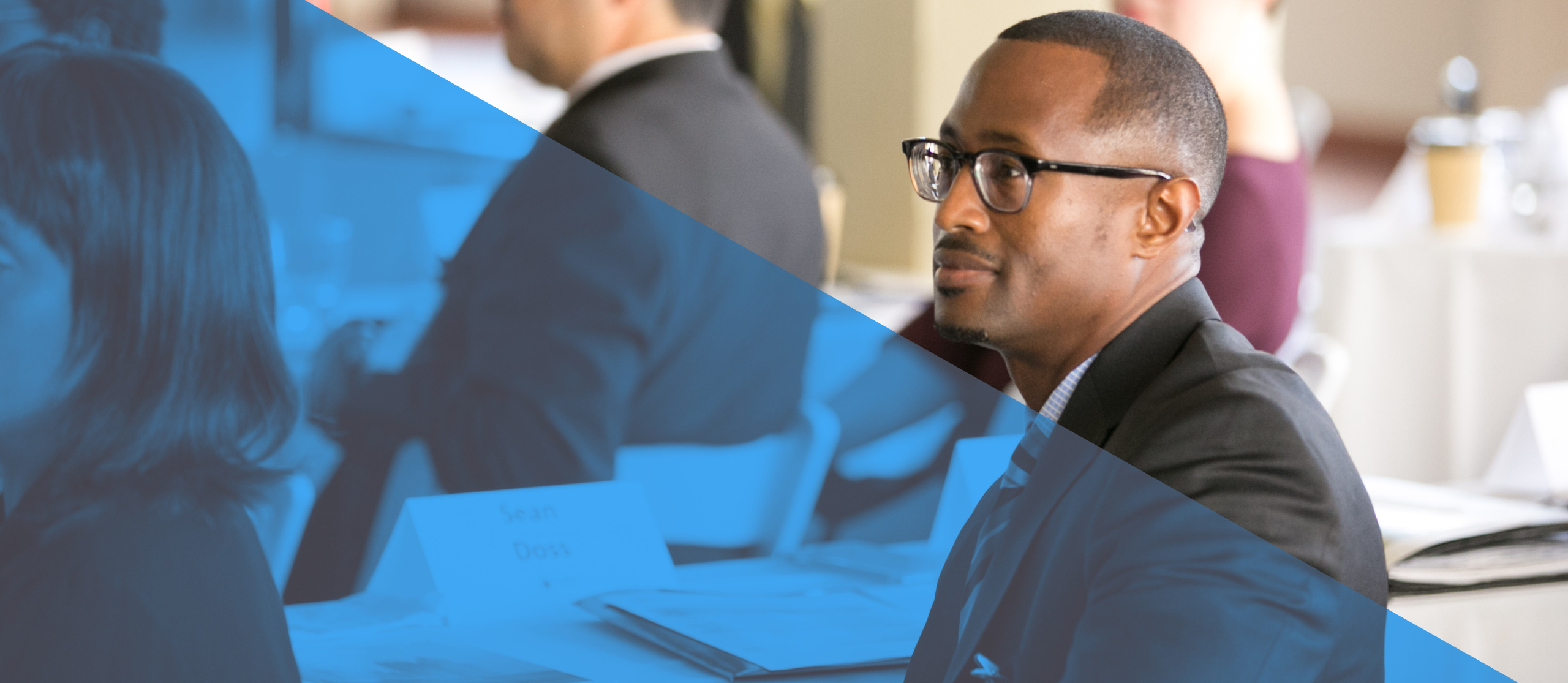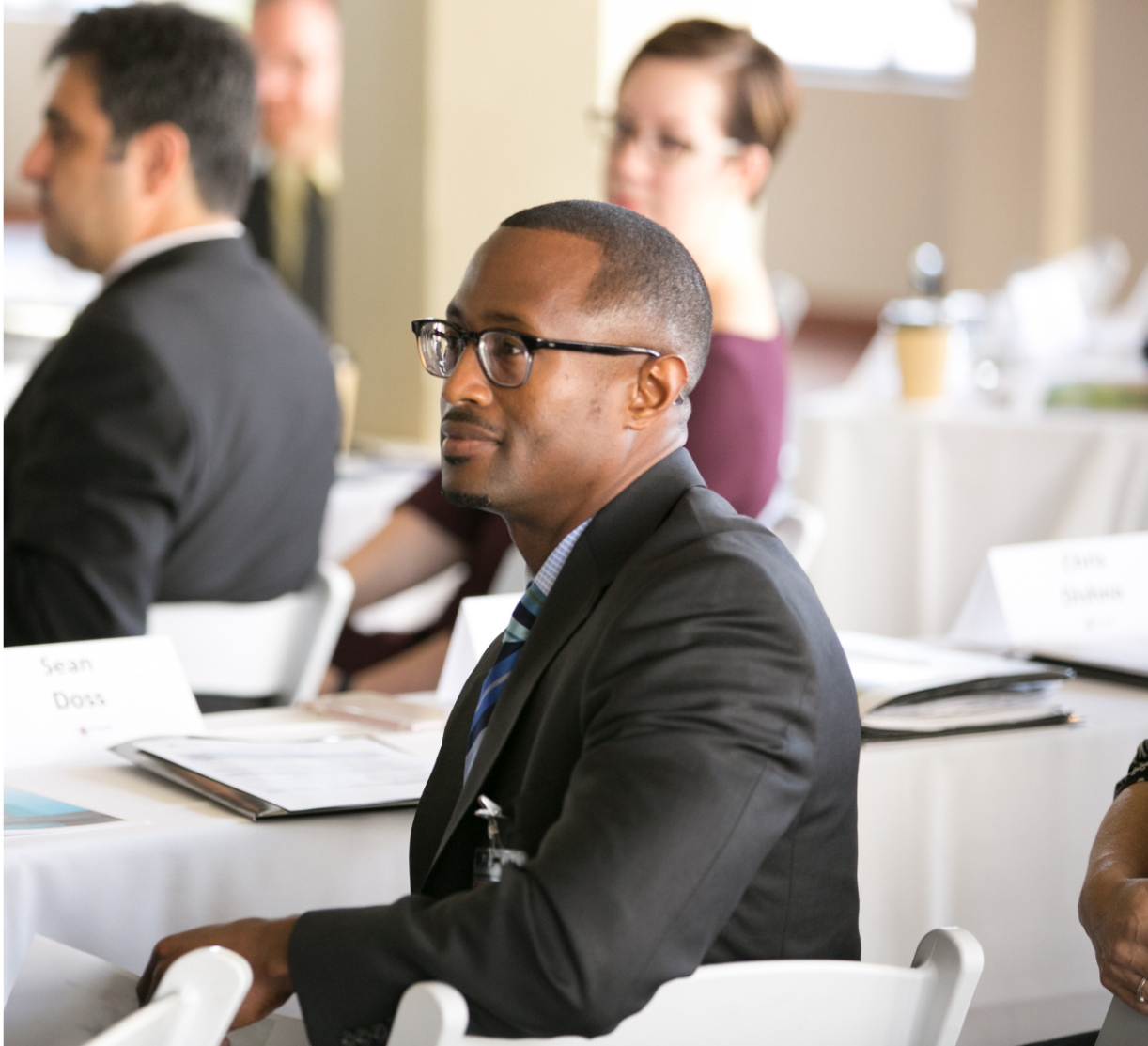 Change The System.
Transform a Community.
Expand Your Career.
Become a FUSE Executive Fellow and drive social equity in the place where it matters most to you.
FUSE Executive Fellows bring diverse perspectives and new approaches to their projects.
Apply for the FUSE Fellowship
FUSE Executive Fellows are hired as FUSE employees and embedded in government agencies for at least one year, where they work full-time. They build relationships with diverse groups of people, help create consensus among various levels and departments in government, and partner with local communities to achieve project goals.
Apply for the FUSE Fellowship
Frequently asked questions
FUSE is a national nonprofit that enables local governments and communities to create holistic solutions that advance racial equity and address pressing challenges facing urban communities. We envision that, together with our partners, we can create a United States free of the social and economic barriers to opportunities that have been perpetuated by a history of systemic and institutionalized racism. We believe that as communities adapt to constantly evolving challenges, economic advancement and equitable mobility are not only possible but achievable. 
We pursue our mission and vision by placing experienced professionals in local government agencies to lead strategic projects that are designed to advance racial equity. Our work focuses on accelerating opportunities within the workforce, housing, health, education, justice reform, and climate resilience. We are dedicated to sharing the insights that emerge from our work to inspire all civic leaders to think and act differently in their efforts to achieve systemic change.
The FUSE Executive Fellowship program is a one to two-year full-time public service role in city or county government. FUSE Executive Fellows work alongside senior government leaders and the community to lead strategic projects. Unlike many other programs, FUSE Executive Fellows have 15+ years of experience under their belt and are seasoned professionals and executives. 
We take a strengths-based approach to our projects, identifying what already works and lifting up opportunities to accelerate positive change. We then tailor solutions to a community's needs by drawing on tools that advance racial equity, engaging in human-centered design, and fostering cross-sector collaboration.
The FUSE Executive Fellowship Program launches three cohorts annually in the spring, summer, and fall. Our cohort model builds community and strengthens connections through shared experiences as Executive Fellows start and finish their fellowship journey together.
We pursue our mission and vision by placing experienced professionals in local government agencies to lead strategic projects that are designed to advance racial equity. Our work focuses specifically on accelerating opportunities within the areas of workforce, housing, health, education, justice reform, and climate resilience. We are dedicated to sharing the insights that emerge from our work in order to inspire all civic leaders to think and act differently in their efforts to achieve systemic change.
FUSE conducts direct outreach to government leaders and local stakeholders to understand the most pressing challenges facing their communities and the kind of support that would most accelerate progress. We also welcome requests to partner with local officials interested in our program. Current and prospective partners may contact our team to explore how a FUSE Executive Fellow can support your office's priorities.
Local stakeholders will work closely with the FUSE team to explore and define projects that best meet their specific needs, representing interventions that will accelerate progress already underway and advance the community's vision for the future. For each project, we will ask our partners to step up and lean into changes that will have the greatest impact on addressing inequalities. FUSE staff then works in concert with local leaders to craft a detailed project description that is then used to recruit executive-level talent for the fellowship project.
We work closely with our government and community partners to co-create fellowship projects based on their highest priorities. The following criteria guide the design of our projects:
Advances racial equity by tackling systemic and institutionalized racism.

Directly impacts the communities served.

Integrates new approaches or process reforms.

Reinforces existing departmental goals or initiatives.

Championed by senior government leadership. 

Establishes ambitious yet achievable project deliverables. 

Complements and augments existing leadership in local government and the community.
FUSE Executive Fellows work full time and are embedded in the government agency that is hosting their project. Executive Fellows partner with managers in their respective government agencies to complete project goals and assignments. They also work with a senior-level leader within the agency who helps communicate the fellow's strategic role and value to key stakeholders. Executive Fellows also engage a wide array of community partners and non-governmental stakeholders throughout the duration of their fellowship in pursuit of project objectives.
The cost of a fellowship is covered by the government partner and/or philanthropic partners. Funding covers the cost of the project design process, an executive search to find the right candidate, the Executive Fellow's annual compensation and benefits, and training, coaching, and support to participants throughout the fellowship year.
FUSE seeks to partner with cities and counties that serve 150,000 residents or more. Our work has cumulatively impacted 19 million people across the country. We continually develop partnerships with new cities and counties and will add to this page as new projects arise.
Please see Where We Work to learn about the cities and counties we have partnered with.
FUSE provides extensive support and training to Executive Fellows throughout the course of the year to deepen and accelerate the impact of our work. This includes several multi-day convenings at the start, midpoint, and end of the fellowship year; in-depth skill building workshops to equip Executive Fellows with tools and strategies for advancing racial equity; monthly convenings to dive into project-related challenges and leverage the expertise of current and former Executive Fellows. 
Executive Fellows also have a dedicated FUSE contact with whom they meet regularly to help ensure they are leveraging the breadth of resources available and applying best practices gleaned from our decade of partnering with local government. They can also work directly with executive coaches on various project and professional development-related topics. 
FUSE also provides access to a broad range of workshop providers who can help accelerate the impact of projects. Executive Fellows and government partners may also participate in FUSE convenings to share best practices.
Our model is different from traditional consulting because we co-design projects with our government partners, conduct a unique executive search for the talent and skills that best complement the existing team, embed our Executive Fellows full-time in government agencies, and provide extensive training, coaching, and resources to ensure project success. That highly customized, dedicated focus is catalytic to advancing strategic priorities, helping leaders move initiatives meaningfully forward —from conception and ideation to implementation of holistic solutions.
Additionally, because the FUSE Executive Fellowship Program cohort model builds community and strengthens connections through shared experiences as Executive Fellows start and finish their fellowship journey together.
FUSE launches several new fellowship cohorts per year. Each fellowship description will specify its expected beginning and end dates. 
General applications are accepted throughout the year. As fellowship opportunities become available, they will be announced through FUSE's social media channels and recruiting newsletter (sign up to receive the newsletter).
Applicants are asked to submit only one application to be considered for all currently available or future projects. All candidates will receive an email acknowledgment that their fellowship application has been successfully received and is under review. If FUSE identifies an alignment between your experience and interests and the goals of the fellowship program, you will be contacted by a recruiter to schedule an introductory conversation.
The initial application has been designed to take less than 15 minutes to complete. In addition to answering common application questions, you will be asked to upload your current resume and indicate your professional interests and geographic preferences. Applicants who advance in the consideration process will then be asked to provide a formal statement about how they would contribute to the government agency to which they would be assigned and the community being served by the project, as well as professional references.
Our team considers candidates for all available projects based on their skills and expertise. Candidates need only apply to one project to be considered for all available fellowships. Candidates contacted for an interview are asked to inform the FUSE recruiter if they are open to being considered for other fellowship projects.
The interview process can take from three to 12 weeks, depending on when applications are submitted and the fellowship start date. After reviewing applications, the next step is a phone interview to assess candidates' technical skills related to a given project. Those initial conversations are also the appropriate time for candidates to discuss other projects of interest they would like to be considered. Selected applicants advance to a video interview, which lasts about 45 minutes.
Applicants proceeding to the next stage in the selection process will be asked to submit a short (500 word) statement describing how they would contribute to the government agency to which they would be assigned and the community being served by the project. Three professional references will also be requested.
Finally, two to four finalists are selected to interview with stakeholders from the host agency. These interviews are video and typically held at least three weeks before the start of the fellowship. The host agency then selects the candidate they believe best fits the project's requirements.
Selected candidates will need to clear a background check conducted by FUSE and any agency-required background screens. FUSE does not discriminate against applicants with criminal backgrounds or prior felony convictions. Qualified applicants with arrest and/or conviction records will be considered for employment in a manner consistent with federal and state laws.
Finalists who are not selected for a FUSE Executive Fellowship are encouraged to consider opportunities for future fellowships.
Yes. Executive Fellows are FUSE employees and receive an annual base salary of $80,000. Fellows can also access various health, dental, and vision insurance benefits. Compensation for this year of public service is not intended to represent market-rate compensation for the experienced professionals in our program.
No. Our Executive Fellowships are a full-time commitment. The achievement of the project goals is the FUSE Executive Fellow's singular professional priority for the entirety of the engagement. Executive Fellows must either live within a commutable distance to the host agency's office or be willing to relocate if selected, as projects will likely require daily on-the-ground and in-person interaction with host agency stakeholders. FUSE does not provide relocation benefits to candidates who are interested in moving for a specific project.
Executive Fellows have many opportunities to interact with their cohort peers and FUSE alumni and staff through various channels established to support their success.
These channels include convenings and workshops held throughout the course of the year, designed to equip FUSE Executive Fellows with skills and resources that can help maximize their positive impact in the communities we serve. This includes a multi-day fellowship orientation at the start of the year, midpoint convenings, a closing workshop, and multiple skill-building workshops to strengthen fellows' skills for advancing racial equity through project work. Executive Fellows can also opt-in to monthly convenings for fellows currently in the field to build community and support one another. 
FUSE Executive Fellows are also provided with a dedicated Slack channel—an online messaging platform for groups—that they can use to communicate with each other, ask for feedback, and exchange ideas. Regular newsletters are sent by FUSE to keep Executive Fellows apprised of their peers' work and accomplishments and share program updates and opportunities. They are also assigned a dedicated FUSE staff member with whom they communicate regularly about the status of their project and brainstorm other resources to support their project work.
FUSE currently operates all of its programs virtually but may return to in-person events in the future.
Core Competencies & Skills of a FUSE Executive Fellow
The ability of an individual to understand their own emotions and the emotions of others. Balances confidence with humility, intuitively knowing when to lead and when to follow.
Effective Communication
Conflict Resolution
Political Savviness
Effectively manages complex projects by developing actionable roadmaps and monitoring progress toward milestones. Focuses on outcomes rather than process.
Problem Solving
Project Management
Data Analysis
Knowing how to cope in spite of setbacks, barriers, or limited resources. A measure of how much you want something and how much you are willing and able to overcome obstacles to get it.
Adaptability
Collaborates Effectively
Resilience
Utilizes entrepreneurial approaches to lead internal systems improvement. Generates innovative solutions to complicated challenges in complex organizations.
Ideation
Critical Thinking
Transformational Leadership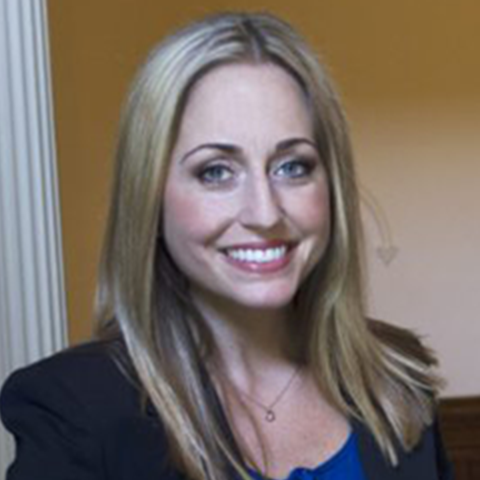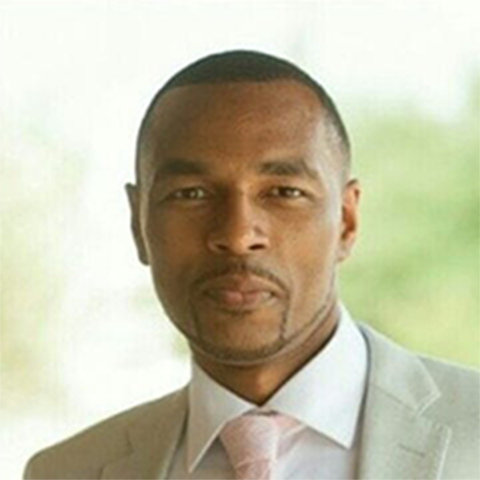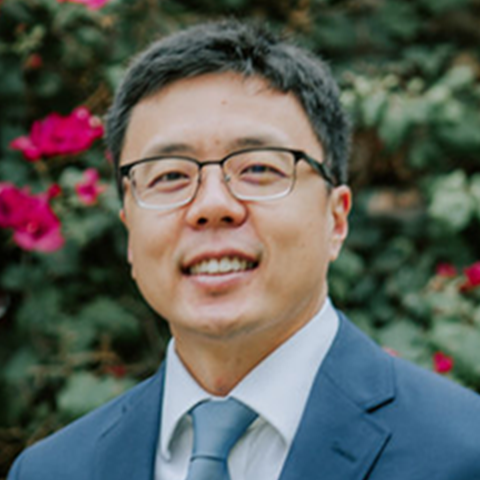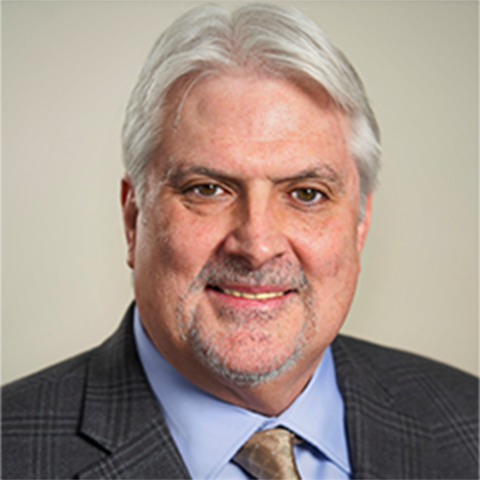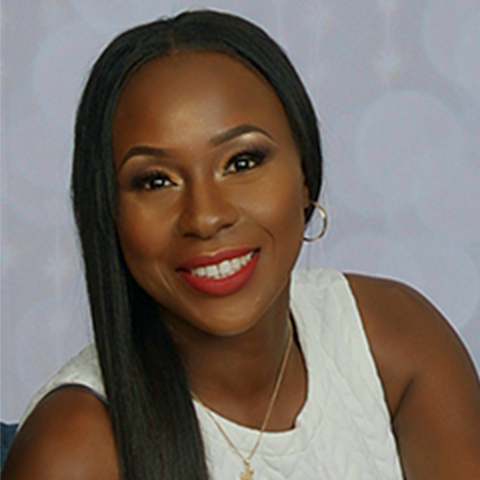 Throughout my fellowship, I have met many like-minded people and have had the privilege to have a seat at the table with those that have the power to make changes in the system.
The opportunity to use my skills to increase equity and achieve tangible change for underserved BIPOC communities motivated me to apply. I am from an underinvested and underserved community, and I have lived experiences that mirror the communities that FUSE Corps serves.
FUSE is like an incubator for experienced professional leaders looking to either transition or go deeper into public service.
I have been an entrepreneur in New Orleans in the past and have a first-person perspective. FUSE has provided me the chance to make things better for entrepreneurs who have been underserved for decades.
As a lifelong champion for Equity and Social Justice for underserved populations, FUSE Corps has made it possible for those interested nationally in sharpening their skills in DEI while getting on-the-job training in government at an executive level. That's what giving back looks like! That's how we change the world and make it inclusive to all. I am forever grateful for this amazing opportunity.
Meet Some of Our Executive Fellows
Stay informed about future fellowship opportunities
Be the first to know when new opportunities open, and sign up to receive recruiting updates.
"*" indicates required fields