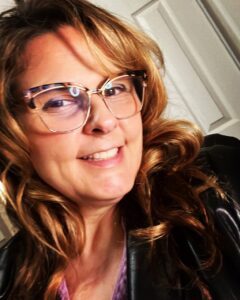 Kary Anne Weybrew
2022-2023 | Los Angeles County - Department of Health Services
KARY ANNE WEYBREW has 28 years of nursing experience and 16 years focused in regulatory, education, policy and transition to practice across multiple states in both practical and registered nursing. Originally from Missouri, and her grandmother a World War 2 veteran diploma nurse, she was driven from an early age to impact access to care for all, inspire all nurses to see themselves as leaders and to practice to the fullest extent possible to ensure our shared agenda of achieving health equity is achieved.
Kary Anne is an active member of the International Society of Professional Nursing as the treasurer, and advisory council, co-chair of Disseminating Widely and With A Student Focus, member of the Diversity, Equity, & Inclusion and Entry Level Integration workgroups.
Most recently she served at the Campus Assistant Director for the ADN Program in Los Angeles, California. She received her Master of Science in Nursing in Women's Health for Nurse Practitioner and Nursing Education Studies & Bachelor of Science in Nursing at University of Missouri, Kansas City, and Associate of Applied Science at Southwestern Community College, Creston, Practical Nursing Diploma at Northwest Technical School, Maryville. She has 2 grown children & twin granddaughters & family she loves to spend time with as much as possible, including a sister who is also a nurse.
Project
In the midst of the ongoing Covid-19 pandemic, opportunities to increase the skilled healthcare workforce are particularly critical. Given this, Los Angeles County's College of Nursing & Allied Health (CONAH) is now looking to expand the current program to also offer a Bachelor of Science in Nursing (BSN) degree. In order to support improved health outcomes for Los Angeles residents, DHS will partner with FUSE to manage the onboarding of the BSN program and additional allied health programs at CONAH.