Dawn Comer (2017-18) is the broadband and digital inclusion coordinator in the Los Angeles Information Technology Agency (ITA), where she is working to provide Angelenos with digital connectivity and access, as well as digital literacy training. As a FUSE fellow, Dawn helped ITA develop a strategic smart cities plan to improve services through data and technology.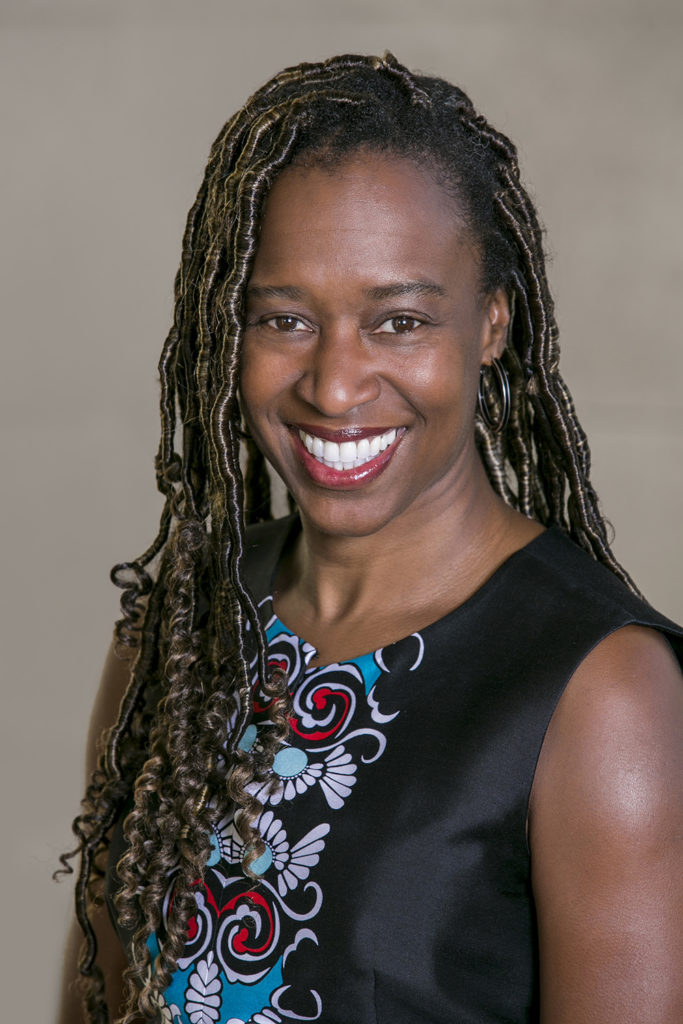 How did the FUSE fellowship impact you?
Giving back and helping others has always been a part of my DNA. It was largely something I did outside of my professional life, such as volunteering in my church and with various nonprofit organizations in support of STEM and arts education. When I learned of FUSE and the smart cities opportunity with ITA, I was immediately curious.
As I learned more, I was excited about the opportunity to combine working on technology — specifically, digital transformation — with community work, connecting with residents, business owners, and visitors to L.A. Coming from a consulting strategy, marketing, and brand management world, I liked the idea of using technology to better reach and serve Angelenos, with an eye on equity.
Personally, the fellowship was very fulfilling, and, professionally, it was truly a game changer. I was able to intersect my work and community interests in an environment where I could also leverage many of the transferable skills I'd gained throughout my career.
What are you working on now?
Immediately following my fellowship, I worked with the Mayor's Office of International Affairs to localize the U.N. Sustainable Development Goals (SDG) to Los Angeles. As part of this work, I led the development of an SDG data reporting platform, which allows L.A. to track its progress toward the goals and also contributed to L.A.'s first SDG Voluntary Local Review.
Now, I'm working as the broadband and digital inclusion coordinator for ITA. Studies have shown that many Angelenos lack high-speed broadband internet access in their homes. This directly impacts education, access to jobs, healthcare, and L.A. services, as well as the growth of small businesses. With a range of initiatives — from providing connectivity for residents, to helping small businesses get online through the RebrandLA program, to using technology to improve health outcomes by measuring air quality — every day is new and exciting.
What are you hoping to achieve in the next 6 to 12 months?
Los Angeles already has a number of digital inclusion efforts underway. In the coming months, I hope to develop steps for expanding L.A.'s digital inclusion reach and impact, connecting across underserved and unserved areas to provide access, tools, and education on how and why to connect, as well as how to do so in a safe manner.
News and press:
WiSTEM L.A. video on empowering the next generation of women in STEM.
Digi.City Connects event on improving urban cities for residents and visitors through technology.
LA This Week video for RebrandLA small business website build-a-thon program.
Photo Credit: Unsplash