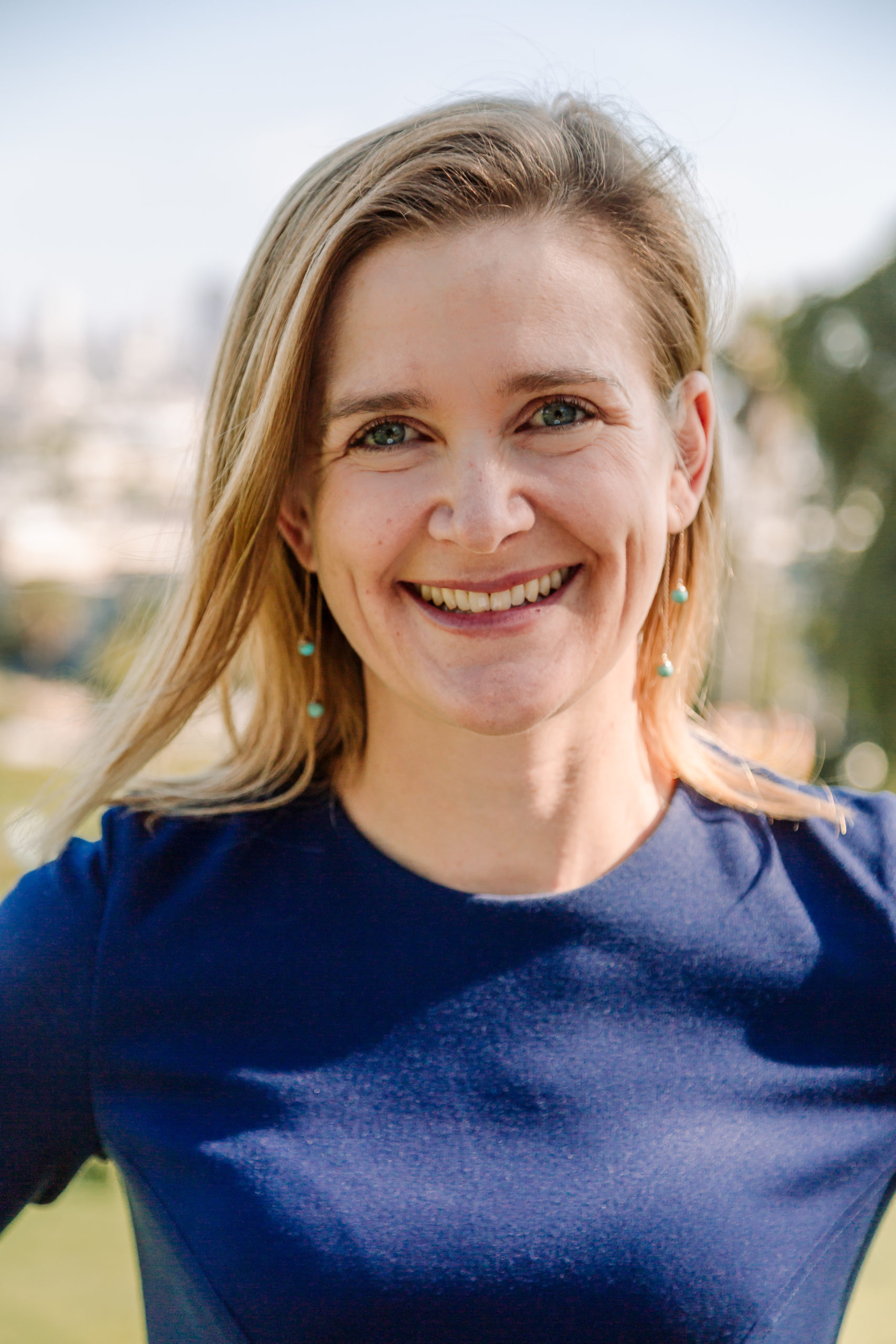 Rebecca Foster (2013-14), who served as a fellow in the San Francisco Mayor's Office of Civic Innovation, is now executive director of the San Francisco Housing Accelerator Fund (SFHAF). A public-private partnership, SFHAF was initially incubated in the Mayor's Office, then spun out as an independent nonprofit in 2017 with the help of a $10 million loan from the city. SFHAF provides swift and flexible capital to nonprofit developers to preserve and expand the supply of affordable housing in San Francisco. Rebecca talks about the personal and professional impact of her FUSE fellowship.
What has been the impact of your fellowship?
I came to FUSE with a finance background and, through my time in City Hall and with the incredible wrap-around support of the FUSE program, learned how to leverage that skillset to be entrepreneurial and innovative within city government. Part of what makes the San Francisco Housing Accelerator Fund unique is our close relationship with the city. I credit FUSE for opening the door to critical relationships and helping me build the toolkit that led to the creation of an organization so deeply responsive to the city's needs and housing policy priorities.
On a personal level, I care deeply about place and connection to community. Before FUSE, I felt like I was working on the 45th floor in a city to which I really had no deeper connection. Now, on every bike or run, commute to work, meeting in City Hall, and in all of my family's visits to the libraries, parks, and different neighborhoods of this city we call home, I feel deeply rooted in this place. 
How did the FUSE fellowship lead to your current pathway?
During my fellowship, I focused on public-private approaches to advance critical city priorities, which ranged from taking a public-private partnership approach to broadband infrastructure to evaluating the feasibility of a pay-for-success model for some of San Francisco's most critical programs in homelessness and workforce development. Through that work, I participated in the Mayor's Housing Working Group, which was convened in 2014 to propose innovative new solutions to the housing affordability crisis. One of the working group's recommendations was an independent, nimble financing entity that could help expedite the delivery of affordable housing. The idea for the organization was incubated in the Housing Working Group and in the Mayor's Office. I became the organization's executive director at its inception and launched SFHAF as an independent nonprofit in 2017.
What's been the result of your work so far, and what are you hoping to achieve in the near future?
During the past two years, we've been able to raise $90 million and deploy $80 million toward building and preserving housing in the Bay Area. We've helped finance the preservation and new construction of 548 affordable homes and protected 399 residents from potential displacement. We've also partnered with Tipping Point Community to develop and manage a large philanthropic Homes for the Homeless Fund, which aims to build permanent supportive housing in half the time and at two-thirds the cost compared to the recent San Francisco market.
To see one example of our work, there is a profile of the Sortos family, residents of 1411 Florida, which was the first SFHAF financing project. I'm proud that we were able to make it possible for Mission Economic Development Agency to build an accessory dwelling unit (ADU) with a stabilized rent, meaning that the Sortos family can age in the place and neighborhood they call home. I'm even more proud that, since working with the Sortos family, we've been able to help preserve stabilized, affordable housing for 397 more San Francisco residents.
I hope that during the next year we can take what we've learned — best practices for financing ADUs, small site preservation, and permanent supportive housing development — and use those lessons to both grow our impact in San Francisco and share our knowledge regionally and nationally to help other cities more effectively address affordability issues in their communities.
News and Press about Foster's work:
Route Fifty: A Silicon Valley Approach To Financing Affordable Housing
Next City: California Cities Should Look To This Affordable Housing Finance Model
Shelterforce: Preserving Affordability in San Francisco — A Look at the Housing Accelerator Fund's First Year