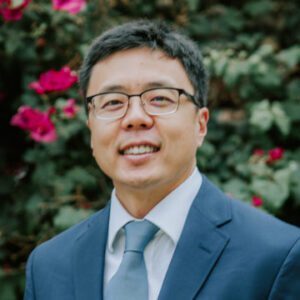 As a FUSE Executive Fellow, Daniel Han (2018-19) worked with the City of Long Beach Economic Development Department to provide access to inclusive capital to minority- and women-owned small businesses in low-income communities. He created a comprehensive guide that lists local responsible, affordable, inclusive lenders (RAIL) lenders, their respective loan programs, and the potential advantages and disadvantages of each. He also launched four user-centered pilot programs aimed at building a more collaborative small business lending ecosystem in Long Beach and raising awareness of RAILs among local business owners.
Now, Daniel is the Director of Inclusive Economic Development at Jobs for the Future (JFF). In this role, he helps regions and states think of ways to move beyond traditional economic development and build more inclusive economies that foster economic advancement for all. Specifically, he works with JFF to integrate systems changes in education, workforce development, business attraction, land use development, impact investment, and other areas inextricably connected to creating equal opportunities for communities. Additionally, Daniel has been raising a now 6-month-old and a 3-year-old — he conducted this interview with a sleeping infant strapped to his chest!
What was the impact of the FUSE fellowship on you (professionally and personally)?
Professionally, FUSE was a platform for me to experience first-hand whether I should / can transition to the public sector. I had spent a lot of time thinking about my aspiration to make that change versus the risk to financial comfort and supporting my family that might come from leaving my corporate job. The FUSE fellowship gave me the space I needed to explore how this would fit with my career and how my skills might fit in this new field.
"Was this the right path for me and my family? The answer was yes. Everything I experienced as a fellow — the work-life balance, the team at my host site, the social mission of the fellowship — was in tune with my own values, and I could bring that back to my family."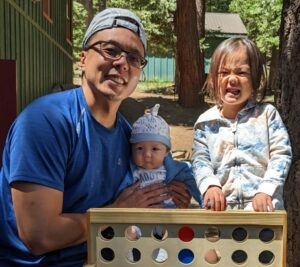 In my fellowship, I was able to work with local community-based organizations in Long Beach, connecting them to investors in their backyard. I helped to create a strategic partnership between them, the City, and a pretty big regional bank. The bank's corporate headquarters was right there in Long Beach, but they had never thought of this partnership.
Today, I have a new lens in my work for JFF, a nonprofit organization. I continue to bring a corporate mentality and best practices around efficiency — but they don't always work well in a nonprofit context. As FUSE fellows, we learn to be adaptive, open-minded, and to work with the strengths of the community around us.
What are the big challenges on which you are working now, what are you hoping to achieve in the next 6-12 months, and how has your FUSE experience prepared you to approach them?
The vision that brought me to JFF was to build an inclusive economy. Inclusive growth has been defined internationally, but many practitioners and organizations haven't been considering it in our own backyard. My JFF team helps regions to better understand all of the critical assets that you need in order to create a strong, equitable regional economy: not only traditional economic development, corporate growth, and small businesses, but also the skilled, diverse workforce and strong neighborhoods that support that growth. How can we redesign systems for talent development, education, and workforce training so they better serve all communities in the region?
Building a truly inclusive economy will be a very long journey, but there are building blocks that we can put in place now to move in that direction. We are working with a couple of California regions to help them think about the state's new Community Economic Resilience Fund. We also continue to work in the traditional workforce development space, but bringing in the lens of inclusive growth.
One of my goals is to help JFF to move beyond the traditional education and training space and take on the perspectives of entrepreneurship and small business owners. The majority of the regional economy in places like Long Beach is small business, and small business entrepreneurs represent the community's diversity. How can we continue to build entrepreneurial talent, and also make sure that small businesses have access to the talent that they need to grow?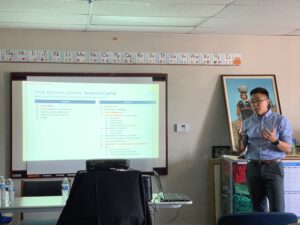 Related work and news:
Jobs for the Future: Inclusive Regional Economic Development
California Office of Gavin Newsom: California Launches Workforce Development Fund to Train Workers for Jobs of the Future