This FUSE-produced story was originally published on Next City.
When Ayesha Wilson was an eighth grader living in a public housing development in Cambridge, Massachusetts, her mom saw a flyer for a program that helps preteens develop life skills. She mentioned it to her daughter, who was intrigued — the program actually paid a stipend for attending one workshop each week. 
Known as The Work Force, the program was run by the Cambridge Housing Authority. Wilson signed up, and over the next five years the Work Force offices — located in the development where she lived — became a home away from home. Along with other kids from the development, Wilson attended weekly 90-minute workshops on topics such as resume writing, interviewing, and college readiness. She stopped in regularly to hang out with friends, do homework, and use the computers. 
The paycheck was a confidence-boosting benefit. "It allowed me a couple of dollars in my pocket when my mother, as a single parent, was really struggling on many occasions to make ends meet," Wilson said. "It also helped me in thinking about the future, about staying consistent with programs and opportunities that were going to make me a better person." 
Wilson, now 37 with a master's degree in social work, believes the program changed her life. "I always say that I got my work ethic as well as my academic ethic from Work Force," she said. 
Programs like Work Force are key to making public housing not just a place to stay, but a place for purposeful help for residents. As the number of people eligible for federal housing assistance grows, the number of units is actually dropping — there are 250,000 fewer units since the mid-1990s, according to the Center on Budget and Policy Priorities. To help residents transition into well-paying jobs and ultimately traditional housing, forward-thinking public housing agencies are offering services, such as job training, academic tutoring, financial counseling, and more. 
"We want to be able to help families become more financially self-reliant so that they can reduce their dependency on federal rental assistance and increase the quality of their lives," said Azucena Valladolid, senior vice president of rental assistance and workforce development for the San Diego Housing Commission. "When we increase the self-sufficiency of the families that we serve, we spend less on the family's behalf, which means that we can then reinvest that savings and create more housing opportunities for other families that may need it."
Pittsburgh is one of many cities in the country facing an affordable housing shortage. To develop programs for the Housing Authority of the City of Pittsburgh (HACP), the city brought on FUSE executive fellow Della Williams to increase financial self-sufficiency and promote other positive outcomes among residents. 
"The affordable housing shortage is not a crisis that cities can simply build their way out of," Williams said. "Most housing authorities have waiting lists with thousands of people on them. The government can't support that." Government can have a much greater impact by also providing people with services that help them move beyond subsidized housing, she believes. 
After interviewing more than 75 HACP residents, community partners, and staff, and combing through research about public housing and innovative resident services programs offered by housing agencies in other cities, she presented an in-depth report highlighting five agencies with robust resident services programs that she believes Pittsburgh could emulate to help residents become more economically self-sufficient.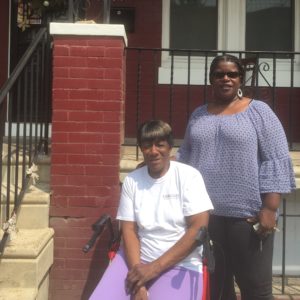 Williams is no stranger to subsidized housing. She grew up near the Richard Allen Homes, a public housing development in Philadelphia, and lived with her mother and four siblings in a single-family home her mother owned through a program sponsored by the U.S. Department of Housing and Urban Development (HUD) that subsidized mortgage payments. After working internationally in IT for companies including IBM, Williams now owns a real estate development business, Rosalie's Daughter Home Advantage, named after her mother. It places low-income families (usually led by single mothers) in rentals that she owns and renovates in North Philadelphia. Williams currently owns seven homes but aims to increase her holdings to 100 units over the next decade. 
Rethinking Rent
One illuminating insight Williams learned while interviewing housing authority clients was that many were hesitant to earn more money because it would increase their rent payments, which are typically a percentage of income. "The system has made it so that they feel like they're penalized for working," she said. 
But her research showed that a different model can work. The San Diego Housing Commission (SDHC), for example, instituted a rent-reform initiative called Path to Success, which has found ways to encourage residents to boost their earnings. Usually, residents report incomes annually, and their rents are adjusted accordingly. Instead, SDHC has residents report income every two years. Although a seemingly small adjustment, the change allows them to earn higher wages for a longer period before their rent is potentially increased. It serves as an incentive, Valladolid notes, because families can put the extra income toward their households. 
Path to Success also includes temporary hardship exemptions with provisions that help families work toward financial self-reliance. Residents with an approved hardship exemption who are able to work are required to participate in its free SDHC Achievement Academy. The program offers a computer lab and work-readiness classes on topics such as job interviews and resume writing, as well as financial education classes that cover credit reports, budgeting, and taxes. Since Path to Success was implemented in July 2013, SDHC has seen an increase in residents' earnings by an average of 32 percent, Valladolid said. 
"The affordable housing shortage is not a crisis that cities can simply build their way out of. Most housing authorities have waiting lists with thousands of people on them. The government can't support that." — Della Williams, FUSE fellow alum
SDHC also revamped its version of the Family Self Sufficiency Program (FSS). This voluntary initiative, available at many typical HUD-funded housing authorities, allows families to earn up to $10,000 in an interest-bearing escrow account if they complete a series of educational and employment-related goals in five years. When they complete the program, participants can spend the FSS funds in any way they want. 
To encourage families to work toward those goals during the entire period the program is offered, rather than just the last two years — which many families appeared to be doing — SDHC shortened its FSS program to two years (though extensions are available in some circumstances). The agency offered other incentives, too. "We also built in financial incentives that are tied to education or work readiness goals," Valladolid said. "For example, if someone in the family completes a two-year college degree, we'll give them $100. If they complete a four-year college degree, they will get $250. If they increase their credit score, they'll get $100. We've also seen that the families who are enrolled in our FSS program have a significant increase in their earnings." 
SDHC implemented Path to Success and the revamped FSS through the flexibility it has as a Moving to Work (MTW) agency, a program established by HUD. MTW agencies are granted the freedom to try new approaches that make federal housing more affordable, increase housing choices for low-income families, and encourage economic self-sufficiency for residents. SDHC is one of 39 public housing authorities, out of approximately 3,400 nationwide, to receive an MTW designation. 
Focus on Youth
Another MTW agency is the Cambridge Housing Authority (CHA), which stands out for its focus on programs for teenagers, an important trend also identified by Williams. John Lindamood, director of resident services and a 25-year veteran of CHA, has shepherded two main programs through his career: Work Force (the one that was formative for Ayesha Wilson), and This Way Ahead, a partnership with the philanthropic arm of clothing retailer Gap. Through this initiative, CHA residents ages 16 to 21 receive 12 weeks of paid training for retail jobs. Those who complete the training successfully can apply for summer internships working at Gap, Banana Republic, or Old Navy stores.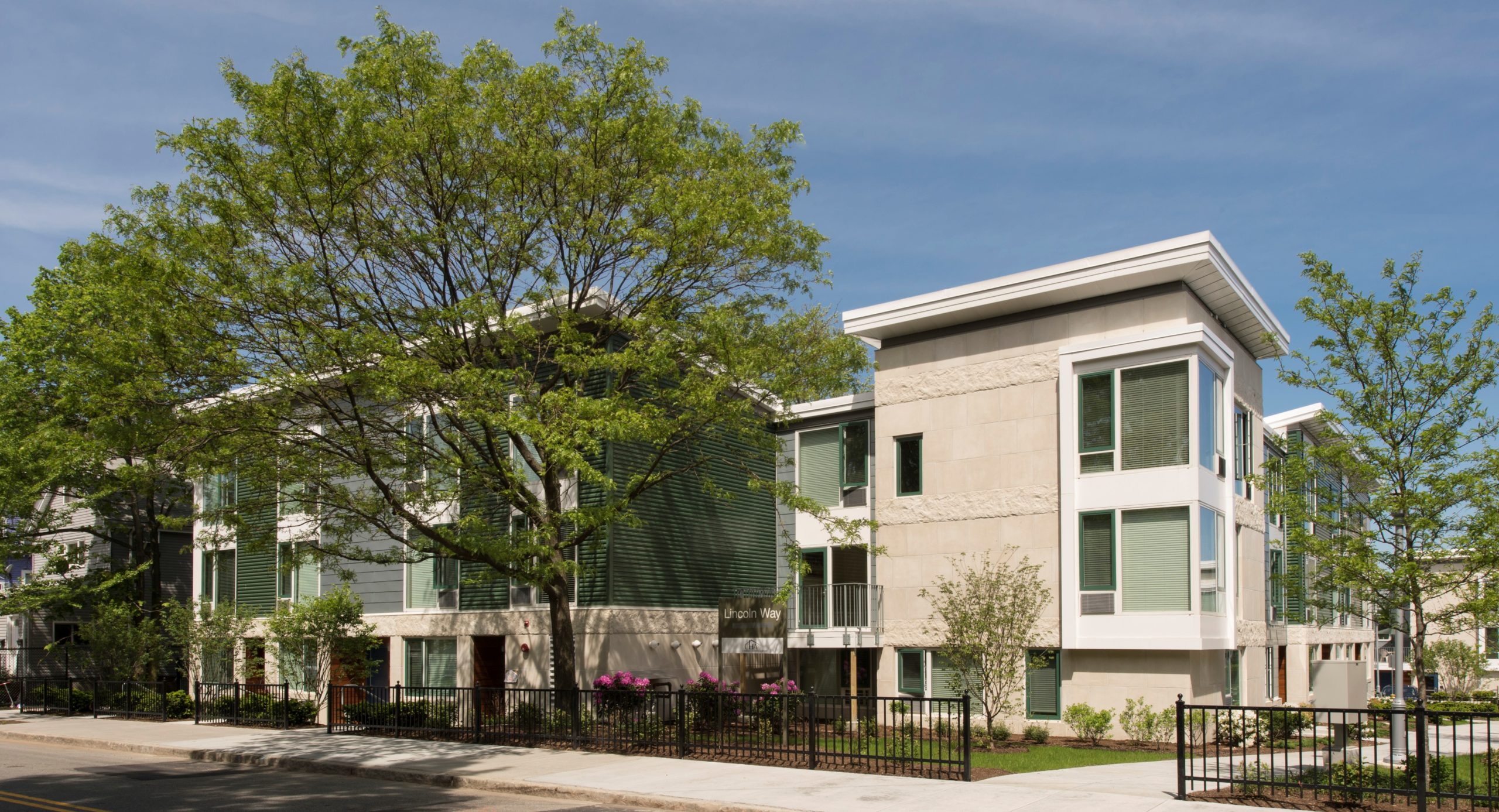 During summer months, CHA also provides a summer literacy program for students entering eighth grade, and a Summer College Immersion Program for rising seniors, which provides SAT test prep and weekly tours of area colleges. 
Although CHA offers programs for residents from infancy through late life, agency leaders have intentionally focused on the needs of teenagers. "We think it gives us the best opportunity to help these young people break the cycle of intergenerational poverty and enter the economic mainstream," Lindamood said. 
In the last study of Work Force graduates, conducted by an outside survey firm, roughly two thirds had left subsidized housing six years after graduating from high school and completing Work Force. Roughly 90 percent of Work Force graduates attend college.
CHA recently hired staff to provide additional support and career counseling to Work Force alumni in their first two years of college. "The data's very clear for low-income students," Lindamood said. "If they can move through to the fall of their junior year in good academic standing, the likelihood of them graduating within four or five years shoots astronomically high." 
Tracking Resident Outcomes
Williams was surprised to learn that many housing agencies are not required to track outcomes or how their programs affect residents' lives. "They track participation, such as these many kids participate in our after-school program. But they don't measure more meaningful data, such as whether kids' grades improved or not," Williams said. 
HAs that participate in certain federal programs, however, are required to track outcomes for any new program they launch. This means tracking participant outcomes and sometimes partnering with outside firms to study the impact of such programs. As part of the MTW program, CHA tracks its performance, and Lindamood finds the data invaluable. "It's critical to program success to design a robust system of evaluation and outcomes to ensure you are actually achieving what you set out to achieve," he said.
For Ayesha Wilson, the impact of CHA's Work Force program is hard to overstate. About five years ago, she was hired by Work Force to serve as a full-time teacher-counselor and now works with CHA residents who attend Cambridge Rindge and Latin School. "I feel good that my world has come full circle," she said, "and I'm able to give back to the program that helped me the most."
Erin O'Donnell is a freelance writer in Milwaukee, Wisconsin.
[Photo credit: Chuttersnap]