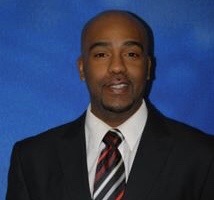 Marcus L. Walker
2022-2023 | City of Kansas City, MO - Office of the Mayor
Often referred to as "A Leader for Change", MARCUS WALKER has been a public service luminary over 20 years within a variety of industries such as nonprofit organizations, education, music, athletics, and social services. A thought influencer establishing audiences in locations across the nation from Minnesota to Austin, Texas. Under his leadership, cooperative alliances have substantially increased their operational stability, as well as strengthened networks and communicative abilities of diverse educational, organizational, and residential communities.
Marcus is a former Executive Director of non-profit organizations, and long-standing community pillars that have become a model for both integration and gentrification. Community outreach and community relations have always been a central focus with each undertaking such as initiatives like Bridging the Gap, a program whose purpose is to enhance communication & behaviors between law enforcement and community citizens.
His work has helped to strengthen the character, identity, and economic vitality of communities through partnership and relationship building with organizations, corporations, and neighborhood beautification projects.
As challenging times continue to gain momentum, Marcus aspires to promote a message of change, restorative democracy & justice via motivational speaking and targeted education workshops throughout the United States and beyond.
"All sectors—families, communities, public and private organizations, and government at every level—must recognize their roles in creating healthy and productive communities."
Project
Over the past year, Kansas City has seen the collision of two major public health crises – Covid-19 and gun violence. Kansas City is now working with federal authorities and community partners to revive and broaden its strategies to address the city's epidemic of violent crime. To support this work, FUSE will partner with Kansas City to support holistically scaling and implementing violence intervention programs in the city.