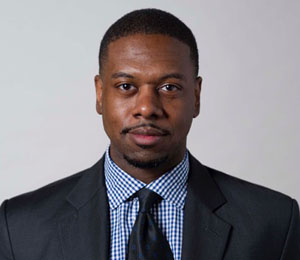 Mark Thomas
2014-2015 | City of Los Angeles - Office of the City Administrative Officer
MARK THOMAS (2014-15) has nearly 15 years of management and entrepreneurial leadership experience in publishing, corporate, and public-sector organizations. His professional career began with Georgia-Pacific, managing a portfolio of economic, philanthropic, and environmental health initiatives. He then led public relations for Ben-Gurion University of the Negev's Medical School for International Health. In New York, Mark served as the deputy director of the Manhattan-based think tank Center for an Urban Future, and he developed the business model to relaunch its magazine, City Limits, as a startup news media. He served as publisher and executive director and led the establishment of City Limits' new organization and governance structure, expanded content across digital platforms, acquired the Bronx News Network, founded the Brooklyn Bureau, and launched collaborations with New York's leading civic institutions, foundations, and e-commerce companies.
After his fellowship, Mark served as the director of the newly formed Los Angeles Mayor's Operations Innovation Team. In October 2016, he became the first senior vice president of partnerships for New York City's Economic Development Corp.
Mark earned his MBA from the Massachusetts Institute of Technology, an MPA in advanced management and finance from Columbia University, and a bachelor's degree in business from the University of Georgia.