A diverse national team, growing every year.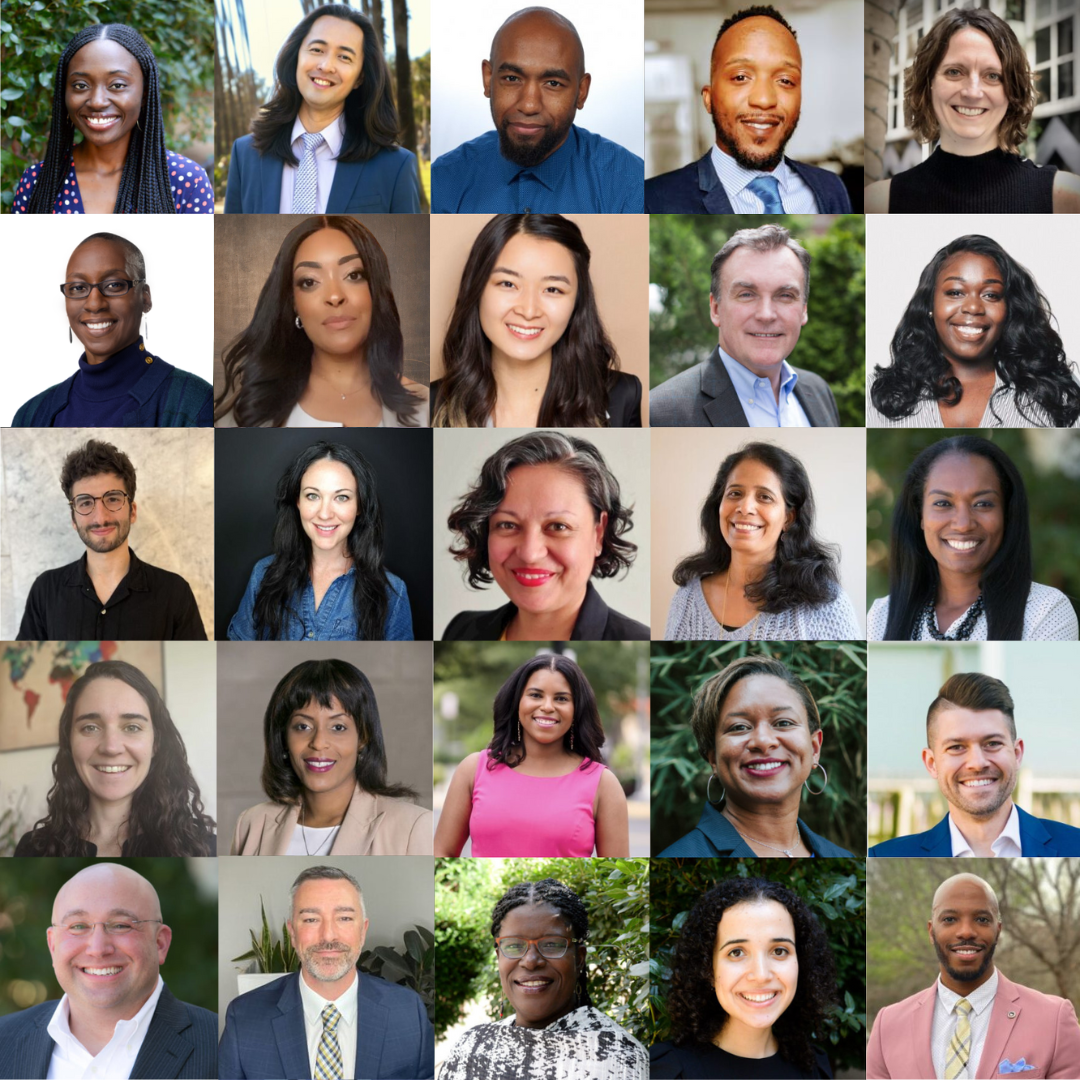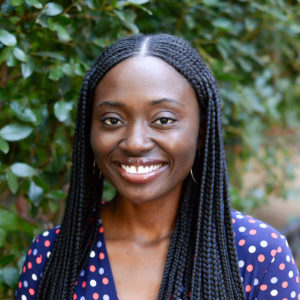 Nana Agyeman
Senior Associate of Recruiting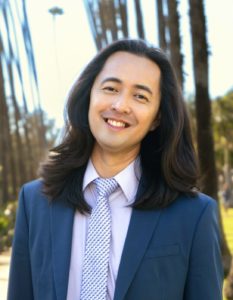 Nathaniel Bencivenga
Director of Fellowships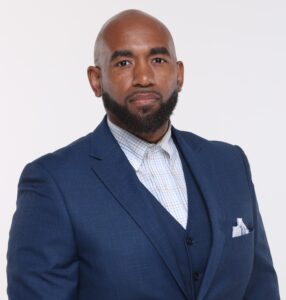 Derrick "KD" Brown
Manager of Recruiting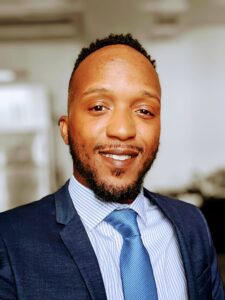 Jacqwel "Q" Brown
Partnerships Associate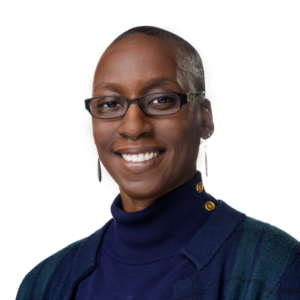 Damali Burton
Director of Partnerships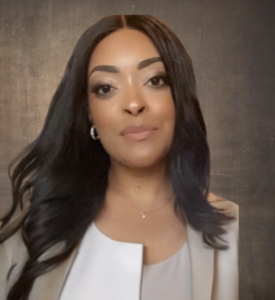 Raleah Davis
Manager of Recruiting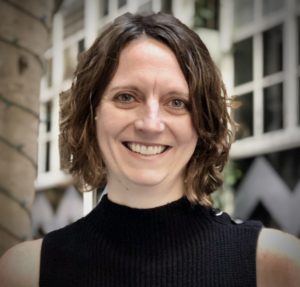 Nancy Gage
President and COO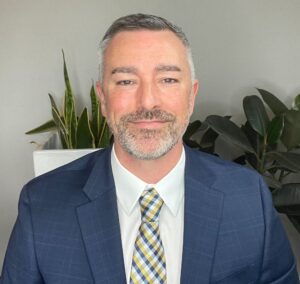 Dan Houston
Director of Programs and Evaluation
John Kendzior
Senior Director of Recruiting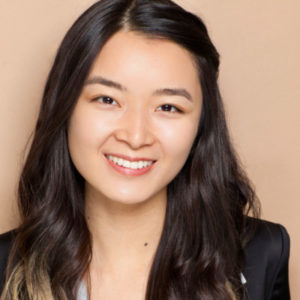 Christina Lo
Marketing and Communications Associate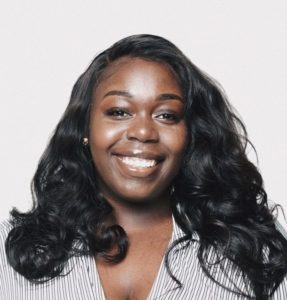 Tatyana McNish
Partnerships Associate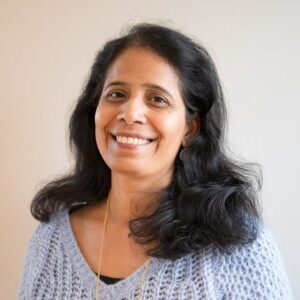 Hyma Menath
Director of Fellow Support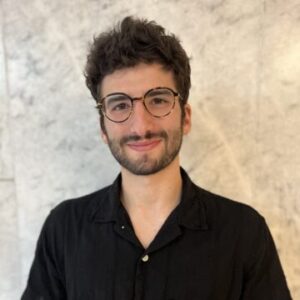 Dakota Morrow
Program Associate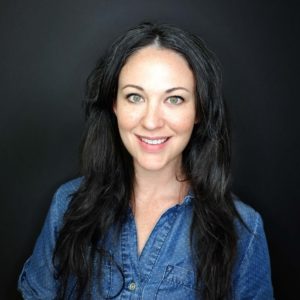 Erika Nguyen
Director of Marketing and Communications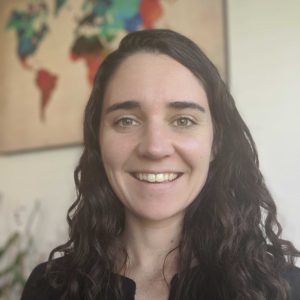 Michelle Pascucci
Director of Finance and Operations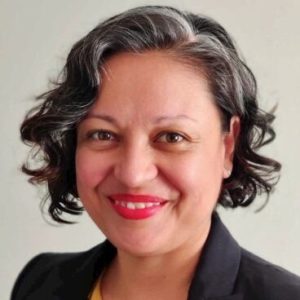 Maria Dolores Rodriguez
Program Manager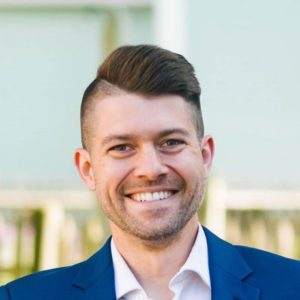 Devin Romanul
Senior Director of Strategic Partnerships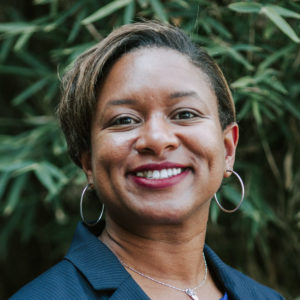 Ceantel Rubin
Vice President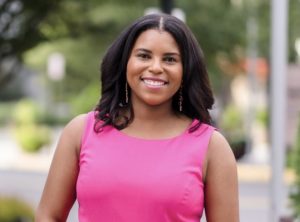 Raychl Speigner
Director of Philanthropic Partnerships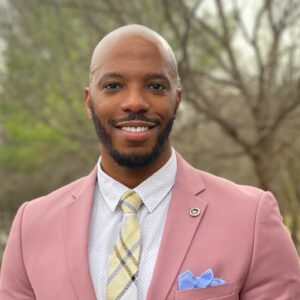 Brandon Starling
Director of Partnerships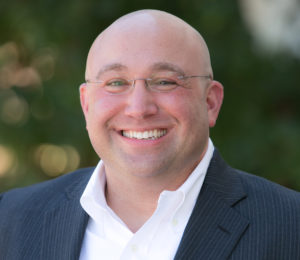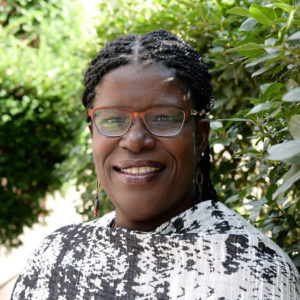 Della Williams
Vice President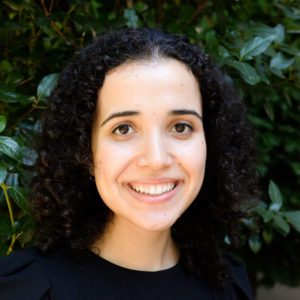 Raina Yusufova
Senior Associate of Programs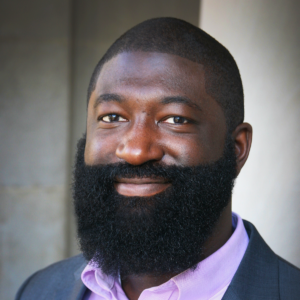 Eldrin L. Deas
Director / Vice Chair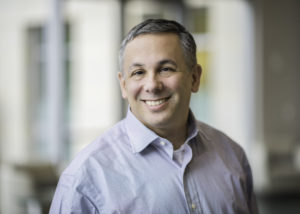 Brad Finkelstein
Director / Secretary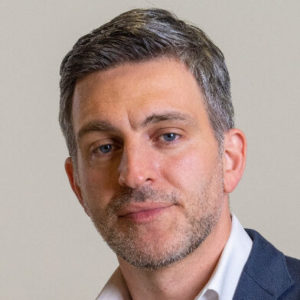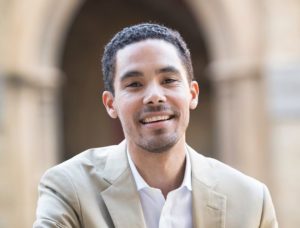 Jeff Hebert
Director / Co-Chair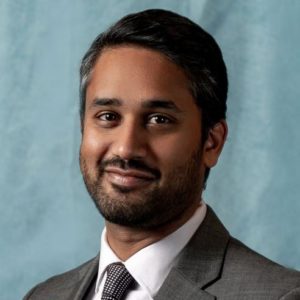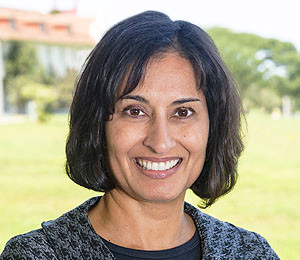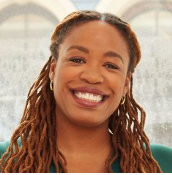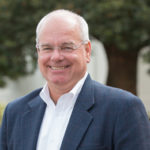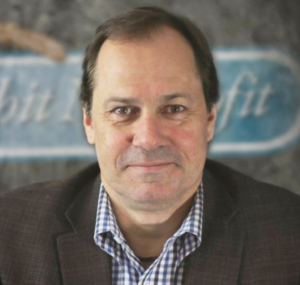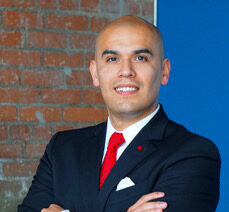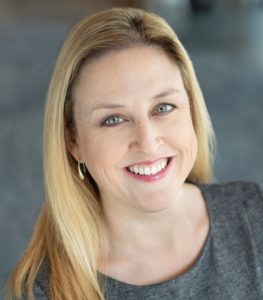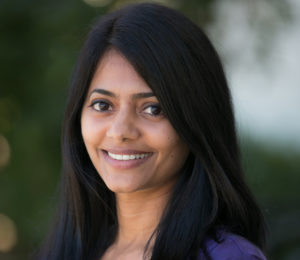 Gayathri Thaikkendiyil
Advisor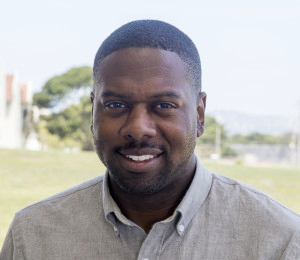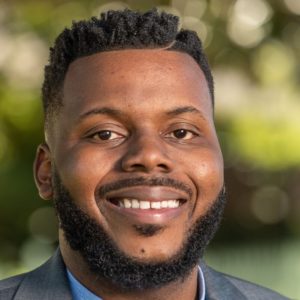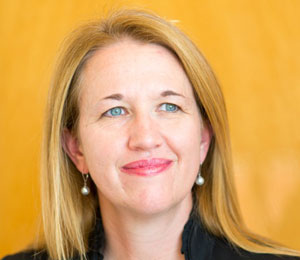 Amelia Warren Tyagi
Director / Co-Chair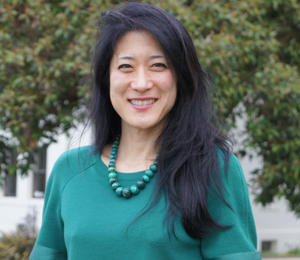 Freda Wang
Director / Treasurer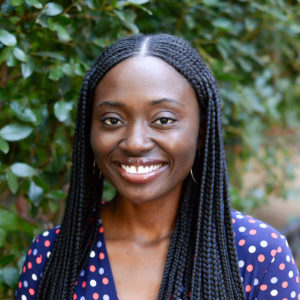 Nana Agyeman
Senior Associate of Recruiting
Nana Agyeman helps the recruiting team develop marketing strategies and evaluate the candidate interview process in order to provide excellent customer service and on-target data analytics. She most recently taught English as a second language to elementary students in Korea, where she helped design and implement a new approach to teaching. Previously, she worked for the nonprofit Advocates, which supports people facing life challenges. She also participated in AmeriCorps VISTA, volunteering for the nonprofit Seabury Resources for Aging. Prior to that, she was an intern with former Governor Deval Patrick's Office of Community Affairs, where she played a significant role in implementing the Statewide Youth Council. Nana graduated from Worcester State University with a degree in history. While in college, she served in the student organization as a member, chair, and then president. Through her leadership, the organization formed a stronger coalition with other student organizations, university departments, and community associations.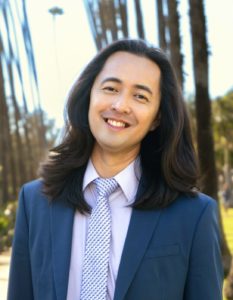 Nathaniel Bencivenga
Director of Fellowships
Nathaniel prepares and supports our FUSE executive fellows and their local government partners to launch initiatives that address the most pressing challenges facing urban communities. With more than 15 years of experience in organizational development, operations, and customer experience management, he serves as a thought partner and collaborator to our team and local government institutions.
Prior to joining FUSE and being an executive fellow himself, he built and led teams in industries ranging from global fashion retail to private healthcare to local government. Nathaniel has developed solutions to improve resource allocation, scale team development, and strategize efficiency practices for start-ups.
Nathaniel has managed the expansion of more than 200 stores and offices globally, and he is motivated by creating diversity in leadership and streamlining performance. Nathaniel holds a B.A. in Sociology with minors in Labor and Workplace Studies and Gender Studies from UCLA, and is completing his Executive MBA specializing in Corporate Governance, Marketing, and Global Management from UCLA-Anderson School of Management.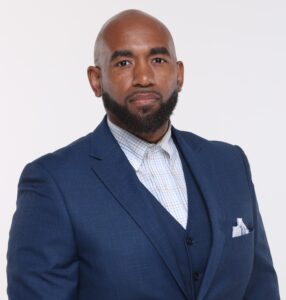 Derrick "KD" Brown
Manager of Recruiting
Derrick "KD" Brown identifies and matches FUSE executive fellows with our partner projects across the country. With more than a decade of experience as a recruiter and community engagement professional, he has worked in the nonprofit, higher education, and local government sectors, where he has recruited for a wide range of roles, including teachers, administrators, interns, and creative.
KD has also worked as a Manager of Recruitment for education organizations. In these positions diversity, equity, and inclusion was at the forefront of the work, as he had to identify and place Black and Brown men in roles where they represented only 2% of the workforce.
Outside of FUSE, he facilitates programs that encourage healing through creative expression and is an advocate for serving through volunteerism. With a background in the performing arts, education, and community youth development, he brings a unique combination of creativity and empathy to all of his work.
KD earned a BS degree from Allen University and an MS degree from University of North Texas at Dallas.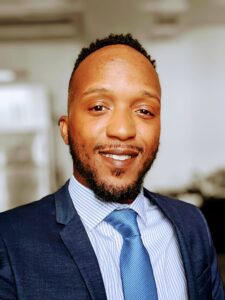 Jacqwel "Q" Brown
Partnerships Associate
Jacqwel "Q" Brown works as a member of the partnerships team as an associate where he will support the work of four amazing directors in expanding the FUSE footprint further than ever before.

Q was raised in White Plains, NY, and moved to Los Angeles to pursue a career in youth development. Working for Communities in Schools of Los Angeles (CISLA), Jacqwel spearheaded the programming efforts for young men and women of color specifically through corporate engagement, volunteerism, and fundraising. He has worked with the Creative Artists Agency (CAA), Sony Playstation Santa Monica Studios, Los Angeles Clippers, and more. He attended Syracuse University where he graduated with a degree in European History, focusing on medieval studies with a minor in religion.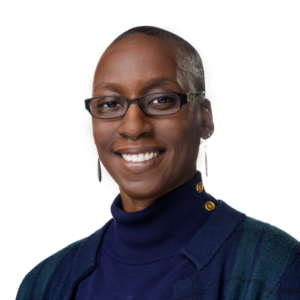 Damali Burton
Director of Partnerships
Damali is a native of Oakland, California. Prior to joining FUSE, she's held roles in the non-profit sector focusing on K-16 education, civic engagement, and leadership development at City Year, Making Waves Foundation, Leadership for Educational Equity and in higher education at Saint Mary's College of California and UC Berkeley. She holds two Master's Degrees: one from the University of Utah and the other from Saint Mary's College of California.
On her downtime, she enjoys hiking, vinyasa yoga, rejuvenating trips to the California mountains and coasts and watching scary movies.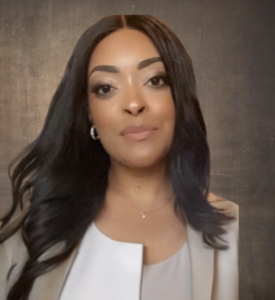 Raleah Davis
Manager of Recruiting
Raleah Davis is the Manager of Fellow Recruiting for FUSE. With 15 years of human resource and recruiting experience Raleah has left her mark in every role she's sat in. Most recently, Raleah served as an account manager of recruiting where she led several accounts in a variety of industries: technology, engineering, light industrial, and admin. Raleah started her career as a multi-site human resources generalist with Marriott Vacation Club and MVCI's Latin America Division. Prior to that, Raleah partnered with Dixon Consultant as a recruiter and began recruiting for executive level talent internationally and nationally, hiring to the East and West Indies.
Part of the joy of being in the industry is the need to give back and being a part of something bigger in our communities. Raleah has served as a HR panelist for NABHOOD, an organization advocating for minority ownership and development in hotel and hospitality industry. Having a chance to go abroad, Raleah spent a summer on a missionary assignment to Dominican Republic, and later to Apizaco, Mexico. There, she had the experience of a lifetime learning different cultures and languages while helping those around her in a foreign land. Raleah is a high school graduate of Romulus High in MI. She continued to further her education with HR manager courses, manager certificates, Yale psychology courses, and many other trainings.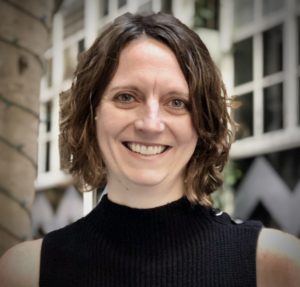 Nancy Gage
President and COO
Nancy Gage serves as President & Chief Operating Officer of FUSE Corps.
Prior to joining FUSE Corps, Nancy served in the Obama Administration as Assistant to the President and Director of Presidential Personnel. Nancy was responsible for the recruitment and selection of all Presidential appointees (approximately 5,000 positions), including Cabinet secretaries, agency executives, ambassadors, and board and commission members. Nancy began her White House service as Special Assistant to the President and Chief of Staff for Presidential Personnel, where she was responsible for establishing the policies and procedures for the office in the new administration, including the vetting of candidates, Senate confirmation process, and outreach to external stakeholders.
Nancy worked for the 2008 Presidential campaign of then-Senator Barack Obama, first as Northeast Political Director, then as Deputy Director for the Democratic National Convention in Denver, and then as Deputy Director for Battleground States. Earlier, she served as Senior Advisor to Senator Tom Daschle at Alston & Bird LLP and on his Senate leadership staff. She has also worked on several Senate campaigns and for the New York City bid for the 2012 Olympic Games. Nancy received a B.A. in political science from Emory University.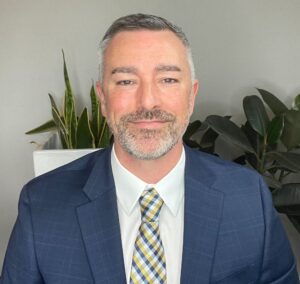 Dan Houston
Director of Programs and Evaluation
Dan Houston leads FUSE's efforts to build and maintain systems and programs to assess and increase the impact of FUSE Executive Fellows and Alumni in their work with government partners through the country. Dan oversees the continued enhancement, design, and ongoing maintenance of evaluation tools and strategies to collect, track, and analyze timely and relevant data about the fellowship program and its projects.
He previously served as Co-CEO of In-Powered by One Significant Act, wherein he designed and evaluated mindfulness-based programs in schools, juvenile justice centers, and minimum-security corrections facilities in the Greater Houston Area. Dan has also conducted research aimed at evaluating stress markers that account for resilience – specifically, Heart Rate Variability (HRV) and cortisol production – through a specialized breath work protocol. Dan also founded a mindfulness-based consulting company that supported health providers with training, certification, and coaching related to resilience-based services for their employees and clientele. Prior to joining FUSE, he passionately served as a Careers Manager for One Refugee, an organization focused on serving students of refugee background with college matriculation, academic success, graduation, and workforce development.
John Kendzior
Senior Director of Recruiting
John Kendzior collaborates with colleagues and civic partners to identify and attract outstanding leaders to join the FUSE fellowship. He has more than 20 years of experience designing and delivering innovative talent acquisition solutions for nonprofit and for-profit institutions. Prior to joining FUSE, John was the fellowship director of Harvard University's Advanced Leadership Initiative, a pioneering interdisciplinary program that is deploying a global leadership force of social innovators.
Earlier, John served as an assistant director in Harvard's Office of Human Resources, where he developed university-wide relationships focused on creating an inclusive workplace. As vice president and executive search consultant for Fleet Financial Group, John led senior-level searches for the commercial and consumer banking lines of business. John remains committed to expanding employment opportunities across all communities, and he has advanced pathways for urban youth and adults to realize this goal. John earned an A.B. from The College of The University of Chicago with a major in political science and an MBA from The University of Chicago Booth School of Business.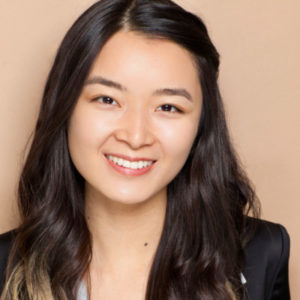 Christina Lo
Marketing and Communications Associate
Christina Lo supports the marketing and communications team by elevating FUSE's brand and mission through its social media channels and various campaigns. Her work also crosses other departments in the organization and supports efforts related to sales, fundraising, recruiting, program support, storytelling, and alumni engagement.
Prior to FUSE, she held a similar role at Creativity Explored, a nonprofit that partners with developmentally disabled artists. Before that, she was a social media manager at HoneyColony and a production assistant at Fung Bros. With a background in performing arts, she hopes to bring real change through impactful storytelling. Christina holds a B.A. in Communications from the University of Southern California.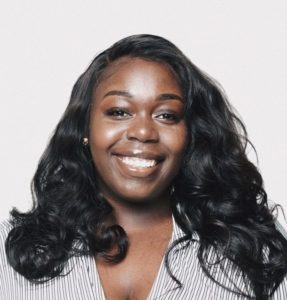 Tatyana McNish
Partnerships Associate
Tatyana McNish supports the partnerships team by conducting funding research, helping to ensure that FUSE is able to meet its revenue goals through support from community foundations and other local funders in our partner communities, national foundations making major investments in large-scale campaigns, and fee-for-service contracts with our government partners.
Tatyana's experience in the nonprofit sector began with an internship with the Linda Ray Intervention center as a research intern where she implemented research tools to track developmental milestones for substance-exposed newborns and the effectiveness of parenting programs. From this role she worked at multiple nonprofits and within the dependency court system in South Florida. Her most recent role was with Every Mother's Advocate where she piloted and replicated a family separation prevention program. 
Tatyana earned a BA and MA from The University of Miami.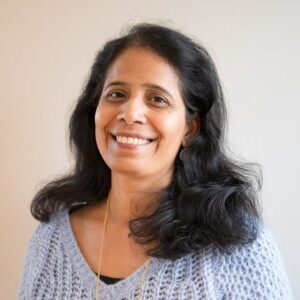 Hyma Menath
Director of Fellow Support
Hyma Menath has over 25 + years of experience in institutional systems change work in Educational Publishing (Macmillan, Pearson) Tech (SAP, VISA,) and more recently in local government (San Jose, San Bernardino).
Hyma was part of the 2019 FUSE Fellowship cohort. As a FUSE Executive Fellow and subsequently, as a consultant, she has combined results-based systems change work with explicit racial equity and community organizing principles to advance equitable outcomes in public agencies. That means moving organizations from thinking and feeling that racial equity is critical to their work to behavior and institutional change that shows impact and also recognizes our shared humanity.
She is based in the SF Bay Area with her husband and her daughter. She enjoys reading, yoga, traveling around the world marveling at the human spirit, and experiments with diverse cuisine – in pursuit of happiness!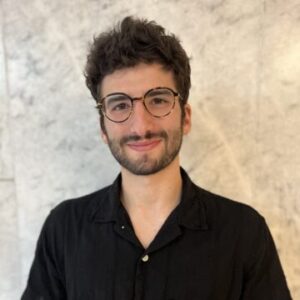 Dakota Morrow
Program Associate
Dakota Morrow supports the Program Team through implementing administrative projects and liaising with Fellows to address ongoing concerns. Dakota brings a wide range of skills to this role thanks to his experience teaching English in Japan, working in the New Orleans Mayor's Office, and as a Communications Manager with the Community Organized Relief Effort implementing health equity initiatives. Dakota earned a B.A. in Peace Studies and Sustainability from George Washington University.
He is passionate about youth and community development work and is excited to apply his experience to this role.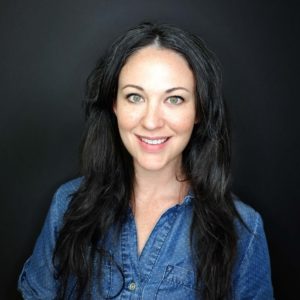 Erika Nguyen
Director of Marketing and Communications
Erika leads FUSE's marketing and communications efforts. She is a seasoned content strategist and marketing/development professional with a strong foundation in visual arts and graphic design and enjoys the challenge of bringing messages and missions to life through stories, images, powerful writing, and strategic partnerships.
Before joining the FUSE team, Erika was a communications and development consultant assisting nonprofits in building community trust and investment through compelling website design, social media, and key messaging content. She brings 12 years of nonprofit leadership experience and over 20 years of experience in graphic design and visual communications. She received her Bachelor's of Fine Arts from California College of the Arts.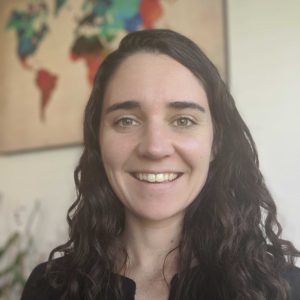 Michelle Pascucci
Director of Finance and Operations
Michelle Pascucci manages policies and procedures for FUSE's finance and operations. Previously, she was the project and operations manager at KQED Public Media, where her responsibilities included event planning and strategy building, finance and budgeting, and managing advertisements for radio and podcasts. Michelle is interested in how government entities, nonprofits, and corporations can work together to have a bigger, more meaningful impact on their communities.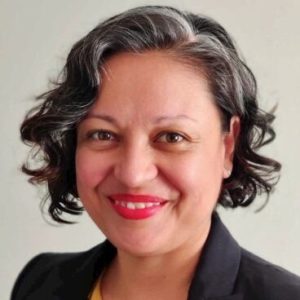 Maria Dolores Rodriguez
Program Manager
Maria Dolores Rodriguez manages the FUSE Executive Fellowship's learning and capacity building programming, building systems and implementing process improvements to ensure learning offerings are both efficient and effective. Maria has worked in the nonprofit sector for over ten years in program and project management supporting environmental, social justice, and community organizations.
Prior to FUSE, Maria was the administrative coordinator for a language justice/interpretation cooperative based in New York City. She overhauled the business by improving administrative processes, client relationships and projects, as well as the financial and people administration of the business. Maria has a B.A in International Politics from George Mason University and an M.S. in Conflict Analysis and Resolution from the Carter School for Peace and Conflict Resolution at George Mason University.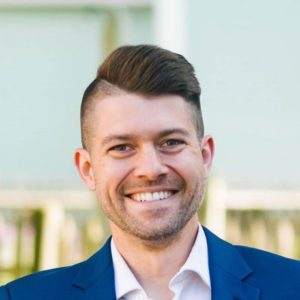 Devin Romanul
Senior Director of Strategic Partnerships
Devin Romanul forges relationships with local government partners to create projects that help municipalities better serve their residents.
Prior to joining FUSE, Devin served as the associate director for the Harvard Kennedy School (HKS) Project on Municipal Innovation. This community of practice consisted of chiefs of staff from the 45 largest cities in the country, for whom Devin ran biannual policy meetings to speed replication of municipal best practices. He also organized events for county executives and gubernatorial chiefs of staff. Prior to HKS, Devin worked on Beacon Hill as the director of government relations for the National Association of Social Workers, Massachusetts Chapter, and served as a campaign manager and strategist for several political campaigns. He holds a master's degree in public policy from the Harvard Kennedy School and a bachelor's degree in political science from Trinity College in Hartford.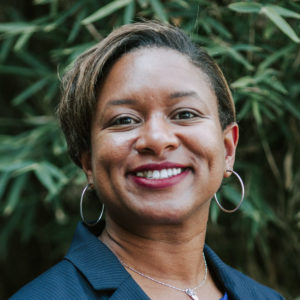 Ceantel Rubin
Vice President
Ceantel Rubin helps develop the recruiting strategy for FUSE, and she identifies and matches executive fellows with our partner projects across the country. Her experience as a human resource and recruiting specialist spans 15 years and multiple sectors. Most recently, as a talent acquisition manager at Boston Medical Center, she led a team of talent acquisition partners to hire across a variety of positions, and she implemented best practices within the organization. As a staffing strategist at the Federal Reserve Bank of Boston, Ceantel played an active role in setting the recruiting strategy for the entire organization. Her internal clients also included the Reserve's Community Development group and its "Working Cities Challenge." Throughout her career, she has identified, recruited, and onboarded talent across a broad range of job functions, from technical to communications, as well as in many industries, including banking, publishing, medical, hospitality and retail, insurance, finance, and more.
Ceantel has also participated as a fellow in The Partnership Boston, an organization known for and dedicated to supporting multicultural professionals in reaching their professional potential and helping organizations create thriving corporate clients through the encouragement of diversity and effective support of their multicultural employees. She earned her undergraduate degree in finance from Northeastern University and several certifications from the Society for Human Resource Management. In her free time, Ceantel volunteers for the Big Sister Association of Greater Boston as a big sister.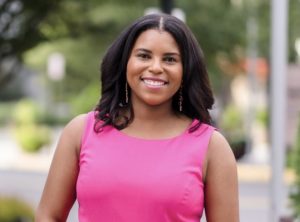 Raychl Speigner
Director of Philanthropic Partnerships
Raychl Speigner is the Director of Philanthropic Partnerships for FUSE. She has built a career in philanthropy and has worked in the nonprofit sector for nearly ten years, focused on institutional fundraising. She has worked with national and regional funders generating more than $10M in grant funding.
Before joining FUSE, Raychl served as the Institutional Partnerships Manager for the Capital Area Food Bank in Washington, DC. In this role, she managed foundation and corporate partnerships and secured funding to provide food and other resources throughout DC, Maryland, and Virginia. Raychl has also served as the Director of Development for the national nonprofit Young Invincibles in Washington, DC, where she secured funding to amplify the voices of young adults in policy and advocacy conversations across the country in health care, higher education, and workforce development.
Raychl holds a Masters in Sports Management from the California University of Pennsylvania and a Bachelors in Sports & Leisure Humanities from The Ohio State University. She also has an Executive Certificate in Sports Philanthropy from The George Washington University and a Certificate in Diversity, Equity, and Inclusion in the Workplace from the University of South Florida.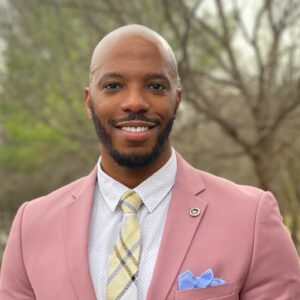 Brandon Starling
Director of Partnerships
Brandon Starling comes to FUSE from Out Teach, a national teacher-development nonprofit, where he served as the Director of Education Partnerships. At Out Teach, Brandon focused on developing and building partnerships with districts and schools to create unforgettable learning experiences to unlock student performance. Brandon graduated Cum Laude from Howard University with a Bachelors of Science Degree in Psychology, and immediately went into teaching. Brandon has over 15 years of experience serving in education, nonprofits, and workforce development programs. His passion is to serve people, especially those from underprivileged backgrounds, by giving them the opportunity to lead successful and accomplished lives. Brandon is an activator, achiever, and an agent of change who thrives in diverse and challenging environments that allow him to strategically communicate and develop simple solutions to complex and/or multi-tiered problems.
In his free time, Brandon enjoys working on a good jigsaw puzzle, sports, and spending time visiting family and friends. Brandon's young Daughter is the absolute apple of his eye and he enjoys spending every minute that he can with her.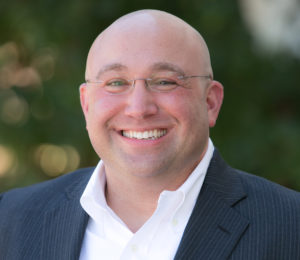 James Weinberg has been the CEO of FUSE Corps since 2014, following his leadership of several entrepreneurial ventures that focused on leveraging cross-sector talent to enhance social impact.
James previously served as co-founder and chairman of AchieveMission, a management-consulting firm dedicated to increasing the impact of organizations by improving their capacity for leadership development. Prior to that, he served as the co-founder and CEO of Commongood Careers, a retained search firm focused on addressing the unique recruiting needs of the nation's most entrepreneurial nonprofits. James also served as the national development director at BELL, a tutoring and mentoring program that he helped grow over three years from a $4 million to a $15 million budget, and as the founding executive director of the Homeless Children's Education Fund, where he worked to ensure that children who are homeless have increased access to educational opportunities.
James currently serves as the national board chair of Coro and has served on the boards of groups such as Reimagining Service, Emerging Practitioners in Philanthropy, and ProInspire. He also helped convene the first White House forum on nonprofit leadership.
James earned an M.S. in public policy and management from Carnegie Mellon University, is an alumnus of the Coro Fellows Program, and holds a bachelor's degree in psychology and classics from Tufts University.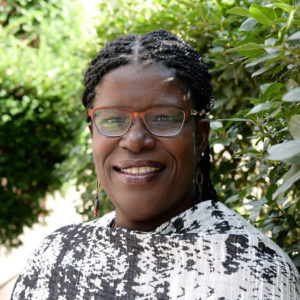 Della Williams
Vice President
Della Williams leads FUSE's efforts to expand programming, training, and tools for fellows and government partners, helping FUSE deliver on its commitment to advancing racial equity through its fellowship model. Della is also a project management consultant and owns Rosalie's Daughter Home Advantage LLC, a real estate investment firm that buys, renovates, and rents quality homes to HCV (formerly Section 8) families and advocates for foundation-building resources and opportunities for the tenants.
She served as a FUSE Executive Fellow with the Pittsburgh Office of the Mayor, helping to transform public housing to better provide services for residents. Her work included conducting a comprehensive literature review and a deep benchmarking study to develop recommendations for internal reforms aimed at improving the quality, delivery, and breadth of services offered by the Housing Authority. Previously, Della spent more than 20 years in IT consulting, most of which she spent at IBM, working across three continents. She has managed complex, multi-million dollar IT projects within various industries and provided global information technology services to outsourced clients. She earned a B.A. and M.S. in library science from the University of Pittsburgh.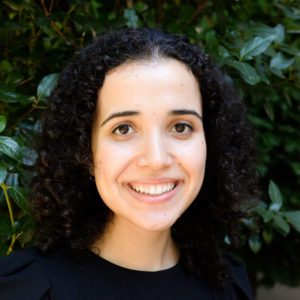 Raina Yusufova
Senior Associate of Programs
Raina Yusufova supports the program team in analyzing project and fellow data, conducting research on new initiatives, and supporting the alumni community and development. Previously, Raina was a research intern at Children's Data Network, where she conducted qualitative research to inform children's programs and policies. Raina earned a B.S. in Health Promotion and Disease Prevention with a minor in Nonprofits, Philanthropy, and Volunteerism from USC. While in college, she engaged in university-level research, student leadership, healthcare roles, and community outreach focusing on education and homelessness in Los Angeles. She is passionate about community impact and and intrigued by the intersection of evaluation, innovation, and policy.
Korin Crawford is an Executive Vice President at Griffin Structures, where he is is responsible for originating, evaluating, structuring, and closing public-private partnerships. Korin leverages 18 years of experience in infrastructure, real estate, and M&A of property-backed operating businesses with an emphasis on P3s and real estate transactions in complex regulatory environments. Prior to joining Griffin Structures, Korin was a FUSE Fellow and Executive Advisor to the Los Angeles City Administrative Officer (CAO) as a subject matter expert on infrastructure delivered through a variety of alternative financing methods including P3s. In this role, Korin spearheaded $3.5 billion of investment opportunities spanning municipal facilities, transit, renewable energy, and habitat restoration projects. Notable projects included the Los Angeles Convention Center, LA Civic Center, and Downtown Streetcar. Korin is a frequent speaker at national and international conferences on P3s, including the Dubai International Project Management Forum (DIPMF), the P3 Conference in Dallas, CityAge in Washington DC and Los Angeles, and P3 Hub West. From 2006 to 2015, Korin led his own consulting and investment practice, offering advisory services to for-profit and non-profit real estate investors, developers, and public agencies (including utilities, ports, city/county, redevelopment, and school districts) to finance and develop land, real estate, renewable energy, and energy efficiency. He completed the Stanford MSx Program (formerly Sloan Fellows Program), a full-time Masters program for mid-career professionals at the Stanford Graduate School of Business. He holds a Bachelor of Science in Electrical and Computer Engineering from Duke University and a Master of Science in Electrical Engineering from Stanford University.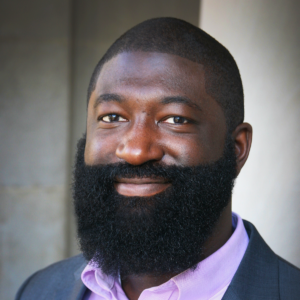 Eldrin L. Deas
Director / Vice Chair
Eldrin L. Deas currently serves as Vice Chair of the FUSE Board of Directors. He is also an Engagement Editor at LinkedIn, ensuring that professionals on the world's largest professional networking platform get the right content at the right time. Previously, as Curation Lead at Twitter, he drove the development of frameworks to track and evaluate content while improving guidance and training in pursuit of accuracy, impartiality, and fair representation—focusing on increasing healthy conversation and maintaining and building trust in curation.
As Principal Consultant and Global Director of Research and Impact at Yardstick Management, Eldrin led a diverse portfolio of inclusion and belonging, strategic design, research, talent, community outreach, and partnership/network-building projects.
Prior to joining Yardstick, Eldrin worked as a consultant with state and local leaders to develop and advance visionary, practical ideas to dramatically improve K-12 education. Dr. Deas is a member of the American Society of Composers, Authors and Publishers (ASCAP) and is a Founding Member of the Global Implementation Society (GIS). He currently serves on the editorial board of The Urban Review: Issues and Ideas in Education and as Board Director of Espacio en Blanco in Monterrey, Nuevo León (Mexico).
He previously taught high school math in DeKalb County, Georgia and developed state math assessments at American Institutes for Research in Washington, D.C. While serving as Analyst for District Supervision and Support at the Connecticut State Department of Education, he led the development, implementation, and analysis of school improvement initiatives in priority school districts across the state.
Eldrin holds a B.S. in Mathematics from Morehouse College, an M.S. in Social Foundations of Education from Georgia State University, and a Ph.D. in Education; Culture, Curriculum, and Change from the University of North Carolina at Chapel Hill.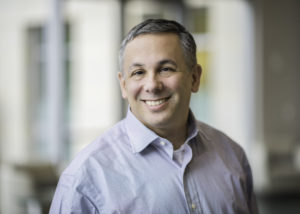 Brad Finkelstein
Director / Secretary
Bradley (Brad) Finkelstein is a partner in the Silicon Valley office of O'Melveny & Myers LLP. He practices corporate and securities law, focusing on mergers and acquisitions, corporate governance, and takeover defense.  For over 25 years, Brad has represented a wide range of public and private companies in negotiated and hostile corporate transactions, governance, disclosure matters, and debt and equity financings. Brad served as a law clerk to the Honorable Paul R. Michel of the U.S. Court of Appeals for the Federal Circuit from 1996 to 1997. Brad received his JD from Columbia Law School, where he was Managing Editor of the Columbia Journal of Law and Social Problems.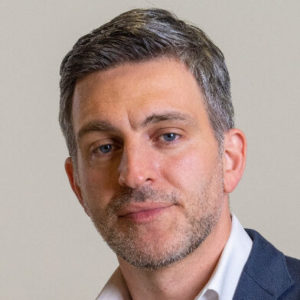 Alex Heath is Edelman's US Head of Social Impact & Sustainability. Alex is a strategic counselor operating at the nexus of purpose, corporate responsibility, social impact, sustainability, ESG, and communications and stakeholder engagement, with a focus on the role of business in achieving the Sustainable Development Goals (SDGs) by 2030.
At Edelman Alex leads social impact strategy and sustainability campaigns for multinational companies and foundations, including eBay, Foot Locker, Samsung Mobile, Starbucks, and Under Armour.
He serves as senior counselor to leading companies, brands, foundations, and nonprofits, designing and implementing social impact and sustainability programming and the engagement campaigns to bring those programs to life in a way that builds trust between business and society.
Alex is a returned Peace Corps Volunteer; he spent two years in northeast Thailand, working with local government agencies engaging young people on health and migration issues. Staying in Southeast Asia, Alex moved to MTV EXIT, MTV International's global anti-human trafficking behavior change campaign. Based in Bangkok with responsibilities across more than 20 countries in Asia, he built strategic partnerships with NGOs and government agencies to support their essential work in addressing the root causes of trafficking in the region, produced concerts and original content, and managed digital and social media strategy.
Beyond the many businesses Alex has partnered with in his career, he's also worked with (or for) hundreds of nonprofit organizations in Asia, Europe, Latin America & the United States; government agencies across Asia including those in Cambodia, East Timor, Indonesia, Myanmar, Thailand & Vietnam; and development and multilateral agencies like AusAID, ILO, IOM, UNODC, UNICEF and USAID.
Alex has lived, studied and worked in the US, Latin America, Europe and Asia. He holds a MSc Development Studies from The London School of Economics, where he wrote his thesis on public-private partnerships in water service delivery, and a BA from Marywood University, where he played varsity basketball. Alex is bilingual in English and Thai.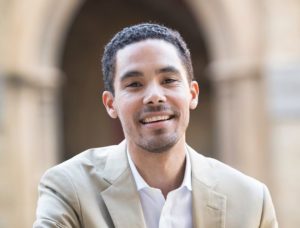 Jeff Hebert
Director / Co-Chair
Jeff Hebert is a national expert in the areas of resiliency, redevelopment, equitable and inclusionary growth, and economic development. A city planner by training, his forward-looking and holistic design approach helps urban communities better adapt to changing environments and economies.
For nearly a decade, Jeff served Mayor Mitch Landrieu and the City of New Orleans in many capacities, including as the First Deputy Mayor & Chief Administrative Officer, Chief Resilience Officer, Executive Director of the New Orleans Redevelopment Authority, and as the Mayor's "blight czar." In these roles, he managed the day-to-day operations of City Hall, tackled the crippling blight issues plaguing New Orleans, refocused more than $250 million in place-based investments, and oversaw the city's development portfolio and the Office of Resilience and Sustainability.
Some of Jeff's most notable accomplishments include the redevelopment of the former World Trade Center, the new terminal at Louis Armstrong New Orleans Airport, Lafitte Greenway linear park, the award-winning Resilient NOLA comprehensive resilience strategy, and the $141 million National Disaster Resilience Competition award, as well as the city's historic riverfront revitalization projects, Bike Share program, green infrastructure program, and its first climate action plan.
Today, Jeff serves as President of HR&A Advisors, a leading, national consulting firm providing services in real estate, economic development, and public policy. Previously, Jeff served as the Director of Planning for Concordia, where he directed community revitalization projects in the Bay area and Texas as well as the $2 Billion Schools Master Plan in New Orleans. Following the devastation from Hurricane Katrina, Jeff was appointed the Director of Community Planning for the Louisiana Recovery Authority, where he directed the state's long-term recovery strategy. Jeff began his career working with community development organizations in New York City and Philadelphia.
Jeff is also an adjunct faculty member at the Tulane University School of Architecture and a trustee of the Louisiana Children's Museum in New Orleans. He holds a bachelor's degree from New York University, a master's degree in City Planning from the Massachusetts Institute of Technology, and is a graduate of the Achieving Excellence in Community Development program at Harvard University's Kennedy School of Government, where he was a Ford Foundation Fellow.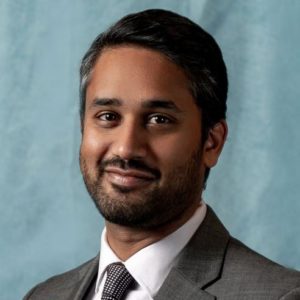 Jayant Kairam is a public policy and public management professional who cares deeply about public service and the critical role local governments play in advancing and scaling innovative solutions to improving quality of life.
Jay is currently Director, Global Public Policy – Environment & Sustainability for Walmart. He helps oversee and design the company's public policy positions and engagement strategy with policymakers, trade associations and NGOs and functions as a lead policy advisor to internal business units in supporting the company's pursuit of zero emissions by 2040. He has policy expertise in environmental issues across the areas of climate, waste, clean energy and biodiversity at all levels of government and internationally.
Prior to joining Walmart, Jay served in leadership roles in and out local government and environmental nonprofits. He was Director of Programs for the National Association of Counties and helped raise major philanthropic support for NACo's technical assistance and best practice programs to member county governments. He has worked for the City and County of San Francisco, and interned for the Mayors of Boston and Louisville. Notably, Jay served as a Senior Advisor and Deputy Commissioner in the Bloomberg Administration leading efforts to reduce the environmental footprint of the solid waste system. As lead for Environmental Defense Fund's clean energy campaign in California, he oversaw strategic advocacy at the legislature and PUC to advance the state towards a clean energy future.
He is a graduate of Vassar College and the Harvard Kennedy School and is a returned Peace Corps Volunteer and is a board member of the Anacostia Watershed Society. He lives in Washington DC with his wife and daughter.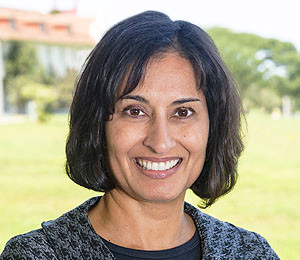 Ayesha Khanna is the managing director of CARE Enterprises, a for-profit subsidiary of the global humanitarian organization CARE USA, and is leading the effort to raise $75 million for a gender justice fund. She brings 20 years of experience in the social impact and business sectors leading national and global organizations and scaling for-profit and non-profit ventures. She was founder of the civic accelerator and impact fund, and most recently was with the acumen fund after serving for a decade as the President of Civic Innovation with Points of Light, the largest global organization dedicated to civic action.
Ayesha has worked across sectors and led nonprofit, for-profit and political organizations. She is a co-founder of FUSE Corps, co-led Atlanta Women for Obama in 2008, and served as the finance director for candidate Lisa Borders in the 2010 Atlanta mayoral election. As the chief operating officer of United Way of Metropolitan Atlanta, she managed a $109 million budget and 240 staff across 13 counties, and as the CEO of the YWCA of Greater Atlanta successfully transformed the 100-year-old organization into the premier, nationally accredited organization for women and girls in the region. She began her career as a senior manager in strategic services at Andersen Consulting LLP (now Accenture) working in industries ranging from technology to consumer products.
She is a graduate of Leadership Atlanta and Leadership Georgia. Ayesha has served on various community organization boards and currently serves on the Fort McPherson Local Redevelopment Authority, The White House Project in Georgia and FUSE Corps Board of Directors. She resides with her husband and their daughter in Atlanta.
EGOT-winning, critically acclaimed, multi-platinum singer-songwriter John Legend has garnered twelve Grammy Awards, an Academy Award, a Golden Globe Award, a Tony Award, and an Emmy Award, among others.
In an essay competition Legend won at age 15, he wrote of his dream to become a star recording artist and to use his influence and resources to give back to his community.
In 2007, Legend started The Show Me Campaign, to give every child access to a quality education as well as address systemic issues in our criminal justice system that disproportionately impact the poor, minorities, and disadvantaged.
Legend launched LRNG Innovators, in partnership with The National Writing Project and support from The MacArthur Foundation, to empower teachers to redesign learning and connect students' passion to purpose.
In 2014, Legend launched FREEAMERICA, to amplify the voices of those impacted by the criminal justice system and those working to change it in an effort to challenge stereotypes, break down barriers, and end the era of mass incarceration.
In 2021 Legend is expanding his advocacy work to focus on ensuring every person has the freedom from the systemic hurdles that hold them back and the opportunity to unlock their greatest potential. By highlighting human stories, supporting innovation projects, and encouraging productive policy change, Legend aims to amplify the conversation about how to achieve racial equity at the local, state, and national levels.
In addition to Legend's signature initiatives, he currently serves on the Advisory Board of FUSE Corps, The Quattrone Center for the Fair Administration of Justice at the University of Pennsylvania Law School and Teach for All. Legend is also on the Board of Directors of Harlem Village Academies and Governing Board of Management Leadership for Tomorrow.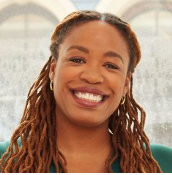 Heather McGhee designs and promotes solutions to inequality in America. Her new book, The Sum of Us: What Racism Costs Everyone and How We Can Prosper Together, is now available from One World, an imprint of Penguin Random House. Her 2020 TED talk, "Racism Has a Cost for Everyone" reached 1 million views in just two months online. In the coming year, she will launch an original podcast on how to create cross-racial solidarity in challenging times. Heather has testified in Congress, drafted legislation, and developed strategies for organizations and campaigns that won changes to improve the lives of millions. For nearly two decades, she helped build the non-partisan "think and do" tank Demos, serving four years as president. Through her regular media appearances, she elevates the concerns of working families on programs including NBC's "Meet the Press." She is the chair of the board of Color of Change, the country's largest online racial justice organization, and volunteers for numerous other boards in the fields of philanthropy and social justice. Heather graduated from Yale University and the University of California Berkeley School of Law, and has honorary degrees from Muhlenberg College and Niagara University. She lives in Brooklyn with her urbanist husband, a twenty year-old cat and a chatty toddler.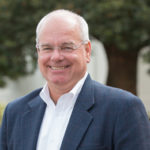 Lenny Mendonca, co-founder and Chairman Emeritus of FUSE Corps, is a former Director in the Washington D.C. and San Francisco offices of McKinsey & Company, a global management consulting firm. For many years, Lenny led the firm's knowledge development efforts overseeing the McKinsey Global Institute and the firm's communications, which includes the McKinsey Quarterly. His client work was focused on service to public sector organizations, and over the course of his career he helped dozens of government, corporate and nonprofit clients solve their most difficult management challenges. Lenny led several McKinsey research efforts. He has written and spoken extensively on globalization, productivity, economic development and competitiveness, corporate social responsibility, regulation, education, health care, financial services and corporate strategy.
Lenny is the Chairman Emeritus of the Bay Area Council, Chairman of the Economic Institute of the Bay Area and vice-chair of the Stanford Graduate School of Business Advisory Council. He serves on the boards of The New America Foundation, Common Cause, California Forward, the Bay Area Science and Innovation Consortium, Children Now and The California Business for Educational Excellence Foundation. He is also a Trustee for the Committee for Economic Development. He is a member of the Council on Foreign Relations and Founder and Chairman of FUSE Corps.
He received his M.B.A. and certificate in public management from the Stanford Graduate School of Business. He holds an A.B. in economics from Harvard College. Lenny lives on the Half Moon Bay coast, south of San Francisco, with his wife and two daughters, where he is the founder and owner of the Half Moon Bay Brewing Company.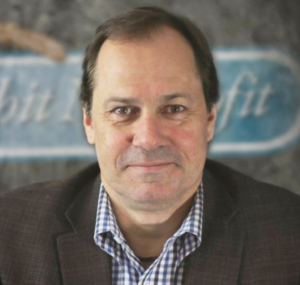 Ed has over 35 years of experience providing audit, accounting and consulting and CFO services to a diverse group of nonprofits. In 2001, Ed founded eCratchit Nonprofit, developing proprietary web-portal software that allows eCratchit to perform daily bookkeeping functions for clients. The company currently has 35 employees and 150 nonprofit clients across the country.  Ed and his team have worked with hundreds of nonprofits, providing back office support, consulting, strategic advice and CFO services. Ed has been a speaker at a number of nonprofit conferences including the Nonprofit Risk Management Annual Conference, Boston University School of Management and Harvard Law School. Ed is magna cum laude graduate from Boston College and is a cum laude graduate from Suffolk University Law School. Ed is also a member of the Massachusetts Bar.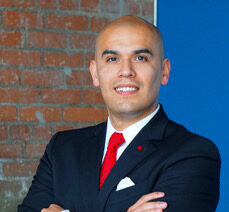 Since 2009, Miguel Solis has served the residents of Dallas in the areas of education, housing, and transportation. Miguel began his career as a member of President Barack Obama's 2008 campaign, and soon after he was selected to be part of Teach For America in Dallas, where he taught eighth grade social studies in the public schools. He later served as special assistant to the superintendent of the school system, co-founded the nonprofit Latino Center for Leadership Development, and ran the urban policy think tank Coalition for a New Dallas. In 2013, Miguel was elected to the Dallas Independent School District board of trustees at the age of 27; he has also been elected as the board president and vice president, making him the youngest person to hold these roles. During his decade of service to the district, Dallas ISD underwent a monumental transformation: The number of schools requiring improvement dropped from 43 to 3, two multi-billion-dollar school bonds passed, and its innovative concepts were used as models for other districts across Texas and the nation.
Miguel is also involved in numerous nonprofit activities, including serving on the Children's Medical Center Foundation board, the UT Southwestern presidential advisory board, and the Teach For America national board of directors. In addition, he was a member of the U.S.-Mexico Foundation board, the American Council on Germany, the American Israel Public Affairs Committee's Southwest Leaders Program, and the American Council of Young Political Leaders. He is an alumnus of the Aspen Institute's Rodel Fellowship, having been selected as an elected official who has demonstrated an outstanding ability to work responsibly across partisan divisions and bring greater civility to public discourse. Miguel graduated from Lamar University with a B.A. in history and Harvard University with a M.Ed. in policy and management.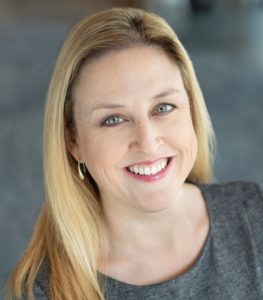 Rebecca Stuart is a partner in Wilson Sonsini Goodrich & Rosati's employment law practice. Rebecca represents employers in federal and state court litigation and before administrative agencies regarding discrimination (including race, sex, age, national origin, sexual orientation, and disability), harassment, retaliation, breach of contract, wage and hour, wrongful termination, and numerous other types of employment law matters.
In addition to her litigation practice, Rebecca consults with human resources professionals, executives, and board members on a daily basis regarding all aspects of the employment relationship. These issues include preventive personnel practices, enforceability of covenants not to compete, hiring practices, employee classification issues, employment contracts, wage and hour matters, independent contractor audits, family and medical leaves, workplace investigations (including those involving sexual harassment), terminations, and reductions in force.
Rebecca is a frequent speaker on employment matters, routinely providing training for clients and organizations on matters such as anti-harassment, bias in the legal and technology sectors, use of social media in employment, general management skills, and employment law in the M&A context. She received her B.S. in business administration from the University of Southern California and her J.D. from Santa Clara University School of Law.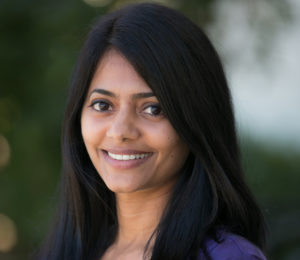 Gayathri Thaikkendiyil
Advisor
Gayathri Thaikkendiyil is currently the Acting Deputy Director and Chief Program Officer at the San Francisco Ethics Commission, a role into which she was hired after the conclusion of her FUSE fellowship in October 2017. The San Francisco Ethics Commission was established to provide education
and enforcement of ethics, campaign finance, and lobbying laws. During her fellowship year, Gayathri was tasked with developing a plan to redesign and modernize the commission's website and e-filing process, with the ultimate goal of increasing public engagement and government accountability. She also
led a process to create online tools, guidance materials, and training content to support compliance among city officials and employees for filing financial disclosures. Prior to her fellowship, Gayathri was a technology leader with experience in IT strategy and operations at American Airlines. She was instrumental in delivering business-critical technology solutions supporting Revenue Management, Reservations, Sales, and Distribution. Throughout her career, she has also supported several nonprofits in the areas of education, healthcare and community development in various leadership roles. She holds a BE in Computer Science from the University of Madras, an MS in Computer Science from The University of Texas at Dallas, and an MBA from The University of Texas at Austin.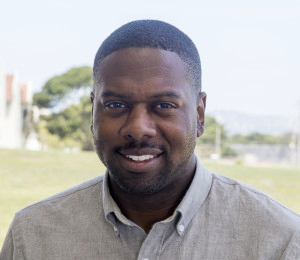 Mark Anthony Thomas is president of Pittsburgh Regional Alliance, the economic development marketing affiliate of the Allegheny Conference on Community Development. Previously, he served as the Senior Vice President of Partnerships for the New York City Economic Development Corporation. Mark began his professional career at Georgia-Pacific Corporation, managing a portfolio of economic, philanthropic and civic initiatives. In 2008, he served as the Deputy Director of New York's Center for an Urban Future (a think tank) and developed the business model to re-launch its magazine, City Limits, as a startup news media. Appointed Publisher and Executive Director, he led the establishment of City Limits' new organization and governance structure, expanded content across digital platforms, acquired the Bronx News Network, and launched collaborations with the City's leading civic institutions and foundations, and e-commerce companies. In 2014, he became the City of Los Angeles' first Fuse Corps executive fellow and served as the Senior Advisor to the City's top budget official. He was appointed as the Director of the Mayor's Operations Innovation Team, a public-private partnership with the L.A. Coalition for the Economy and Jobs, to reform the City's procurement, asset management, and workers compensation operations. He has served on Board of Directors and task force appointments to strengthen local media, college access, philanthropy, and entrepreneurship and has delivered lectures and performances across the nation as a creative writer and published poet. Mark earned his MBA from the Massachusetts Institute of Technology, an MPA in Advanced Management and Finance from Columbia University, and a Bachelor of Business from the University of Georgia—which recognized him as one of its Top 40 alumni under 40.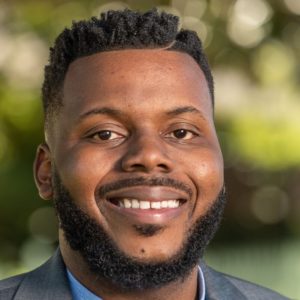 Elected at 26, Michael Tubbs is Stockton's first African-American mayor and the youngest mayor of any major city in America.
Michael has worked to secure $20 million to launch Stockton Scholars, which provides scholarships for Stockton's youth. Supported by a $1 million grant, Michael launched the Stockton Economic Empowerment Demonstration, the nation's first-ever mayor-led guaranteed income pilot. His latest initiative is Mayors for a Guaranteed Income (MGI), which advocates for a guaranteed income nationwide to ensure that all Americans have an income floor.
Under Michael's leadership, Stockton has seen a 40% drop in homicides, was named the second most fiscally healthy city in California and was featured in an HBO documentary film called "Stockton on My Mind."
Michael also serves as a statewide appointee of Governor Gavin Newsom on the Commission for Police Officer and Standards Training (POST) and is the latest member of the National Police Foundation's Council on Policing Reforms and Race.
Michael earned a B.A. in Comparative Studies in Race & Ethnicity and an M.A. in Policy, Leadership & Organization Studies from Stanford University. Michael is married to his partner Anna Nti-Asare-Tubbs and is a proud new father as of 2019.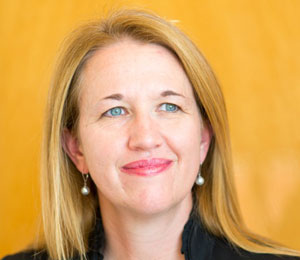 Amelia Warren Tyagi
Director / Co-Chair
Amelia Warren Tyagi is co-founder and board member of Business Talent Group (BTG), where she serves as President. BTG is an investor-backed, cutting edge, mission-driven human capital solution that's pioneering an innovative marketplace for top-tier independent professionals. BTG was recently named to the Inc. 5000 fastest growing companies, and was one of five female-led companies named to Forbes 100 Most Promising Companies.
Since 2010, Amelia has served as Chairman of the Board for Demos, a nationally recognized public policy organization focused on building stronger economy and democracy. Earlier in her career, she co-founded HealthAllies, a venture capital-backed innovative healthcare firm that was later acquired by United Health Group, the second largest health insurer in the U.S.
Previously, Amelia was an Engagement Manager with consulting firm McKinsey & Company. With U.S. Senator Elizabeth Warren, she is the co-author of two best-selling books on public policy and economics: The Two-Income Trap and All Your Worth.
Amelia holds a BA from Brown University, and an MBA from the Wharton School.  She lives in Los Angeles with her husband and their three children.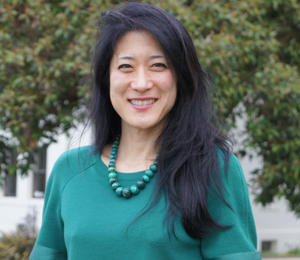 Freda Wang
Director / Treasurer
Freda Wang is a Managing Director of Goldman Sachs within the Public Sector & Infrastructure (PSI) Group in the Investment Banking Division. The PSI group cultivates underwriting and advisory relationships with state and local governmental entities, non-for-profit hospital and healthcare organizations, higher education organizations, public power and utility systems, transportation and mass transit agencies, sport franchises and other public projects by assisting them in meeting their short-term and long-term financing needs. The group focuses on origination, structuring and execution of a variety of municipal debt, derivative and public-private partnership transactions across the U.S.  Based in New York City, Freda has worked around the country in municipal finance for over two decades, spending most of her time with municipal clients in the east and Midwest.  She has focused particularly on cities, having financed a diverse range of infrastructure and economic development projects in Washington, DC, New York City, Detroit, Atlanta, Philadelphia, and Denver among others.  The success of many of these transformative projects required close collaboration and innovative solutions among the public, private and non-profit constituents and stakeholders.  Freda earned a BA in urban studies with a concentration in economics from Columbia College of Columbia University in the City of New York.