At least 4.2 million youths experience homelessness in the U.S. in a year. Due to the effects of the COVID-19 pandemic and the rise in housing costs, addressing the homelessness crisis has become a top priority for many cities and counties. Currently, 15 FUSE executive fellows are on the ground across the country working on affordable housing and homelessness projects. This Homeless Youth Awareness Month, FUSE is highlighting two projects in Austin, TX and King County, WA that are helping lead the way in providing sustainable and innovative solutions to people experiencing homelessness.
Dre was part of the efforts in launching the Organizational Capacity Building Initiative: Assessment, Acceleration, and Small Grants Program in September 2022. 21 local organizations were selected to receive funding up to $45,000 to support people experiencing homelessness throughout Austin and Travis County. The equity-informed process selection involved awarding organizations that have traditionally had "significant barriers to receiving city funding."
"I think one of the most challenging things in this work in general that I've always experienced is hearing how the stigmas around homelessness, the misconceptions, and the idea that there's a subset of people meant to address this issue when it's really across the board," Dre points out, "so realizing the role that we all play in this, and that homelessness is not a human cause . . . it's not a choice-based circumstance. It's a system circumstance. So just starting to raise that type of awareness starts with connecting and collaborating across these sectors to have a unified message and mission."

Dre Kaltz
Through this initiative, she has a particular goal of supporting and uplifting smaller, grassroots nonprofits led by Black, Indigenous and People of Color (BIPOC) founders and those with lived expertise of homelessness. Amongst those nonprofits are organizations with a specific focus on youth populations. "The optimism, the hope, and the self-advocacy that young people have is brilliant, and informs and energizes a lot of the work even with older adult populations in different subpopulations," Dre notes.
As the City gears up for its second wave of funding for service providers, Dre hopes this work will ultimately foster a working partnership between various community partners and the City, where together they can more effectively raise awareness, share resources, provide support, and exchange best practices. "I am really trying to focus on breaking down some of these silos and facilitating communication across organizations, between the City and these organizations, other governance and leadership entities, and a really big win would be also creating more community awareness and compassion across the community," Dre says of the impact she hopes to create through her fellowship project.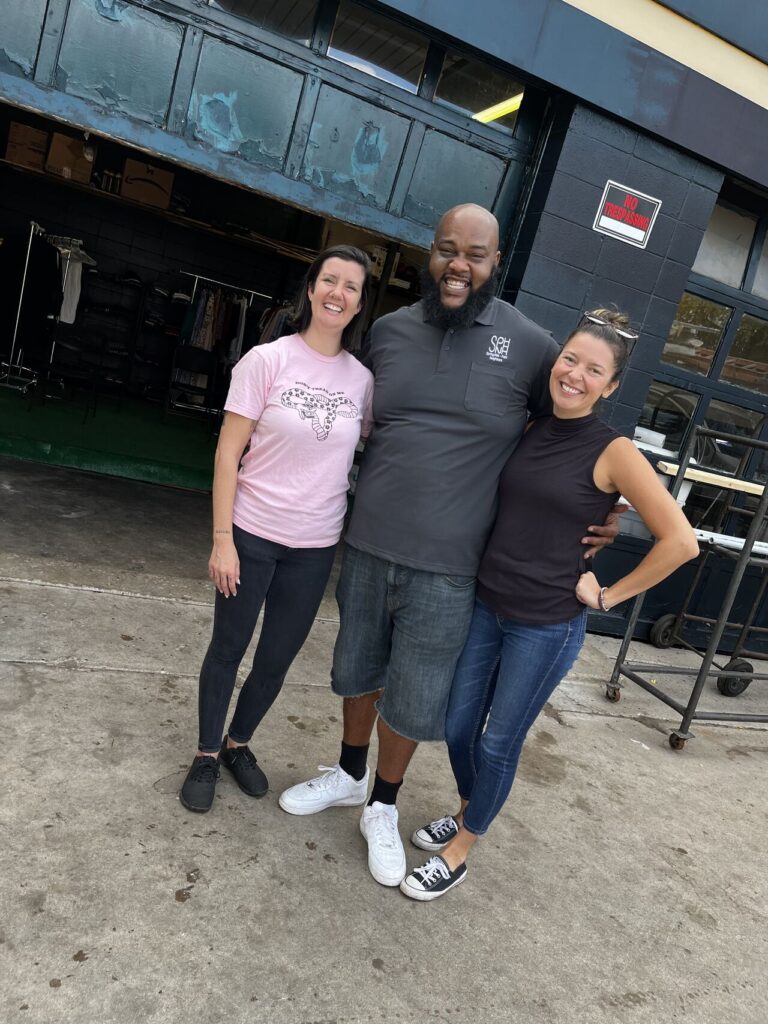 Up in the pacific northwest, Amanda DeFisher is working with King County to develop a regional continuum of care for those experiencing homelessness. Seattle and King County are relatively resource-rich when it comes to the availability of services to people without housing or housing unstable individuals, which has attracted people from outside of the region to come and seek support. The problem is, Amanda has observed, that while the County has a homelessness response system in place, it lacks a homelessness prevention system, thus perpetuating the generational cycle of homelessness.
Without this system of prevention, young people are at risk to remain stuck in the cycle of homelessness that is circulating around their family.

Amanda DeFisher
Now seven months into her project, Amanda has been working to integrate homelessness prevention into the County's overall strategy. Of the many service providers she met with, Amanda is particularly inspired by the Muckleshoot Indian Tribe and its continuum of housing program. The program addresses factors such as aging in place, family stability, generational wealth, building through homeownership, cultural preservation, building community, and offering a path to addiction recovery. By providing housing for elders, veterans, and folks living with a permanent disability, as well as accommodating large extended families, the program is able to offer sustainable housing solutions to its community. Specifically, the program works with the Trust Services Department to ensure that housing is passed down through the family for generations to come.
Amanda is currently working with the Muckleshoot Housing Authority to formalize a roadmap of its program so that it can be replicated within King County, as well as other Native communities around the nation, with a particular interest in smaller neighborhoods that have been historically disenfranchised, "so we can learn how to tailor it with different funding sources."
Amanda hopes that her work with King County will have a lasting impact beyond her fellowship term, especially with regard to the youth population. "Our young people really deserve the opportunity to avoid the cycle of homelessness altogether," she says, "It's my hope that this will reignite that conversation around the need for a model of prevention, one that offers permanent generational solutions that are more affordable for the long term, and can help chronically disenfranchised communities rebuild generational wealth, so that the number of youth and young adults experiencing homelessness will start to shrink. The big goal is to make it so young people never have to experience this."