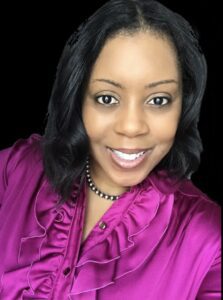 Lysa Liggins
2022-2023 | Los Angeles County - Public Defender's Office
DR. LYSA LIGGINS has over 26 years working in the field of workforce and talent development. She has dedicated this phase of her career to constructing educational and career opportunities specifically for presently and formerly incarcerated individuals. She is a trusted leader and orator who uses her voice for anti-recidivism advocacy and to champion equity and social justice among marginalized communities. She is the founder of Leaders GROW Leaders, a consulting group that focuses on professional development, emotional intelligence, and navigating individuals into career opportunities. She also works as adjunct faculty at both the Community College and University levels.
Dr. Lysa earned a Bachelor of Arts degree in Liberal Studies and a Master's Degree in Leadership and Management both from the University of La Verne. She earned an Educational Doctorate in Organizational Leadership from Pepperdine University in 2016 and is presently completing her Ph.D. in Global Leadership.
In her spare time, Dr. Lysa enjoys spending time with her family, writing, reading, outdoor activities, and mentoring. She has one adult daughter.
Project
The LA County Public Defender's Office proposed the Public Defense Pilot Program to develop a global, collaborative approach to resentencing indigent defense clients, supporting the successful reentry of resentenced and released LA County individuals back into their communities. The LA County Public Defender's Office will partner with FUSE Executive Fellow Lysa Liggins to implement a collaborative approach to resentencing, explicitly improving the resentencing referral and reentry relief services systems in the Public Defender's purview.