These Fall 2023 Executive Fellows are supporting Dekalb County, Guilford County, the City of Jackson, the City of Jacksonville, the City of New Orleans, and the City of Durham by increasing their climate resilience, advancing economic and workforce development, strengthening food security in communities, and lowering their carbon footprints.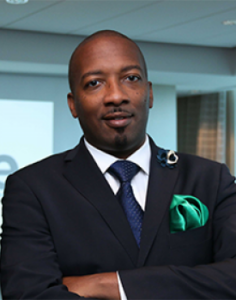 DeKalb County in Georgia is a diverse county within the Atlanta metro area, with a population exceeding 750,000 people. It is renowned for institutions like Emory University and the U.S. Centers for Disease Control and Prevention, as well as its natural sites and historical landmarks. However, due to ongoing development, the County faces challenges in preserving its natural areas. To address this and other issues, the County government aims to reduce its climate impact, prioritize environmental justice, and improve public health outcomes. Through a partnership with FUSE and with the support of FUSE Executive Fellow Djuan Coleon, the County plans to develop and implement policies focused on carbon footprint reduction, stormwater infrastructure planning, fleet electrification, solar energy capacity expansion, and waste management improvement. By leveraging potential funding sources, such as federal grants, and increasing staff capacity, DeKalb County aims to create an environmentally responsive local government that serves as a model for community resilience.
Coleon's experience in public works for two major metro Atlanta municipalities laid the foundation for his expertise in environmental issues. He spent seven years in engineering and construction as a project manager with the City of Atlanta where he identified and communicated best-practice guidelines for managing the surcharge events associated with state water utilities and ensured that facilities were able to meet existing E.P.A. regulatory guidelines. He also oversaw the implementation of DeKalb County's $3.5 million flow monitoring project and managed over 123 monitoring sites throughout the County. His career has been built on leading successful initiatives across government, public service, corporate and civil rights sectors which created a natural segue way for him to bridge the gap (of what) in underserved communities, and by building awareness and opportunities for collaboration with others to ensure economic, ecological and environmental justice.
I view this project as a continuation of Dr. Martin Luther King's work in bringing communities together for the greater good. In this case, dealing with environmental justice and building more sustainable communities.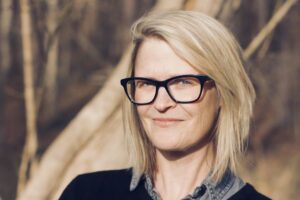 Guilford County, NC, faces a high food insecurity rate of 17.1%, nearly double the national average, with underinvested communities being disproportionately affected. The County's Food Security Program, established in 2022, aims to improve food access and security through various initiatives such as enhancing food availability, supporting local farming, and addressing climate-related challenges. To execute this program, the County will partner with FUSE, and FUSE Executive Fellow Jennie Ann Cole will conduct a landscape analysis to understand stakeholder needs and gather data on food security. Cole will then design a county-wide food security plan, incorporating successful strategies from across the country, and implement strategies like data aggregation, universal metrics for food security assessment, and establishing collaborations with key stakeholders to improve community access to food.
Cole is a community-based researcher and co-creator of knowledge. As a community-based researcher, she has directed studies on gentrification, food equity, and housing insecurity utilizing participatory action models of research design. Through the emancipatory photovoice process, she has had the chance to collaborate with historically marginalized populations to comprehend community challenges in North and South Carolina. Cole holds a Ph.D. in social work and a master's in social service administration.
I was drawn to the Food Security Consultant Fellowship in Guildford County due to my recent experience leading a photovoice project in rural eastern North Carolina focused on housing and food insecurity. Our findings revealed that the limited availability of nutritious foods in our state is directly linked to a sense of disconnection from the community. The collective voice emphasized the need for inclusive environments where all individuals can access nourishing foods that support both their physical and mental well-being. As one mother expressed, feeling full is not equivalent to being nourished. The issues of food and hunger are concrete and actionable and can be effectively addressed through the existing systems integrated into this project. I am passionate about participatory action research and simultaneously serve as an activist and advocate for those who are marginalized in society. I envision that through the collaborative development of this project, we will establish sustainable strategies that welcome everyone to partake in wholesome, fresh foods, while simultaneously fostering a sense of belonging and inclusivity.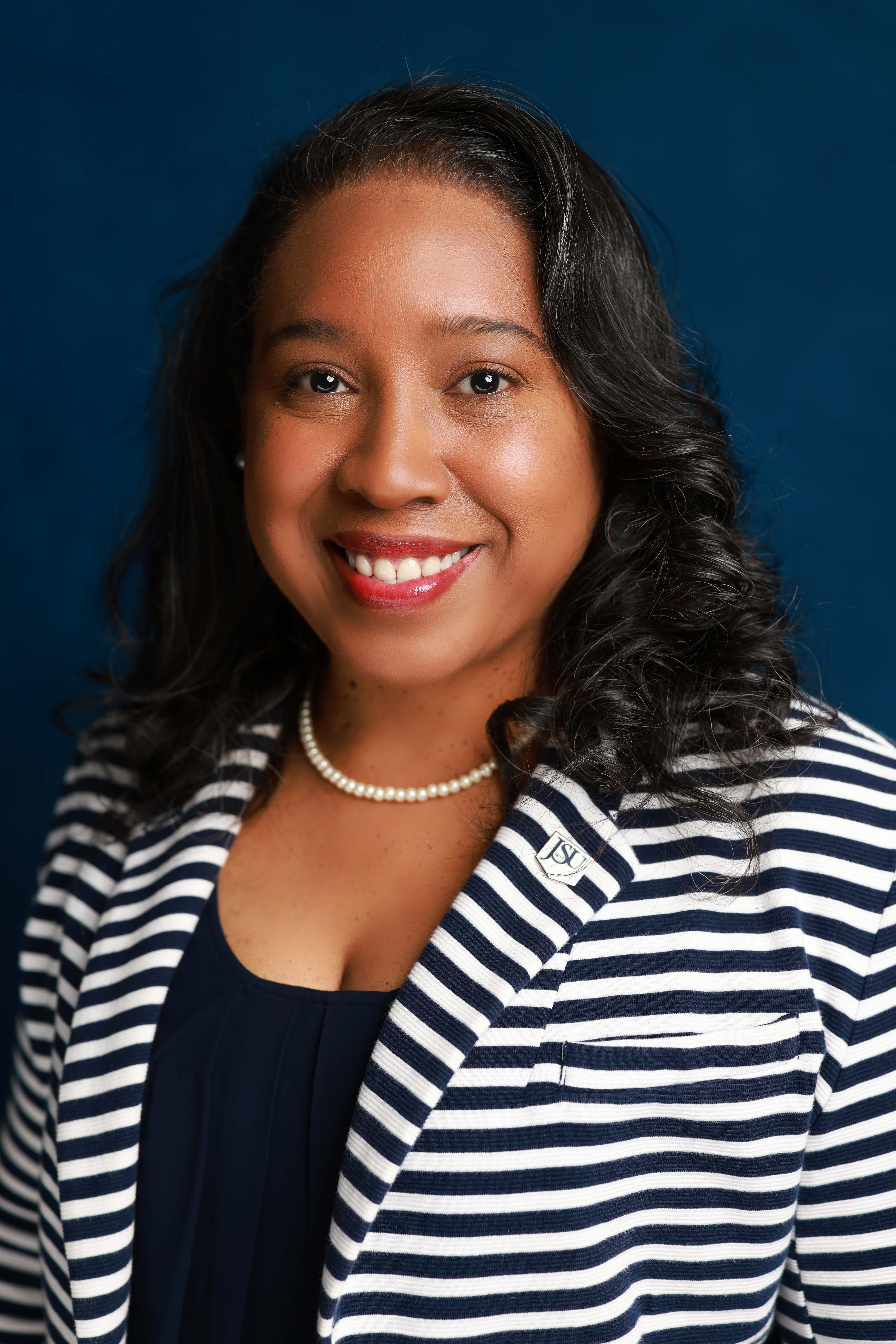 The Jackson, Mississippi, community faces two interconnected challenges: the decline of the Farish Street Historic District and the impact of climate change exacerbating the underinvestment in the area. Once a thriving Black Wall Street, the district has suffered from a loss of businesses and infrastructure due to White Flight and decades of neglect. Additionally, a recent water crisis caused by flooding further highlighted the need for investment and resilience in the face of environmental challenges.
To address these issues, FUSE Executive Fellow Yolanda R. Owens will work with the Jackson Redevelopment Authority (JRA) and its partners to revitalize the Farish Street Historic District. Owens is an accomplished professional with a civil engineering and contract administration background. Most recently, she served as executive director of the Jackson State University Development Foundation and has several years of experience in non-profit fundraising. Her corporate and volunteer service demonstrates her ability to achieve organizational objectives through effective communication, strategic planning, problem-solving, and capacity building. Her corporate, higher education, and non-profit work includes project management, planning, and fundraising, bringing a distinctive skillset to the Farish Street Historic District project.
Revitalizing the Farish Street Historic District is an opportunity to help stimulate economic growth in Jackson, MS — an area needing significant reinvestment. Hopefully, this project will ignite economic growth throughout the city and, ultimately, the state.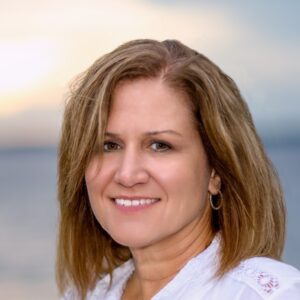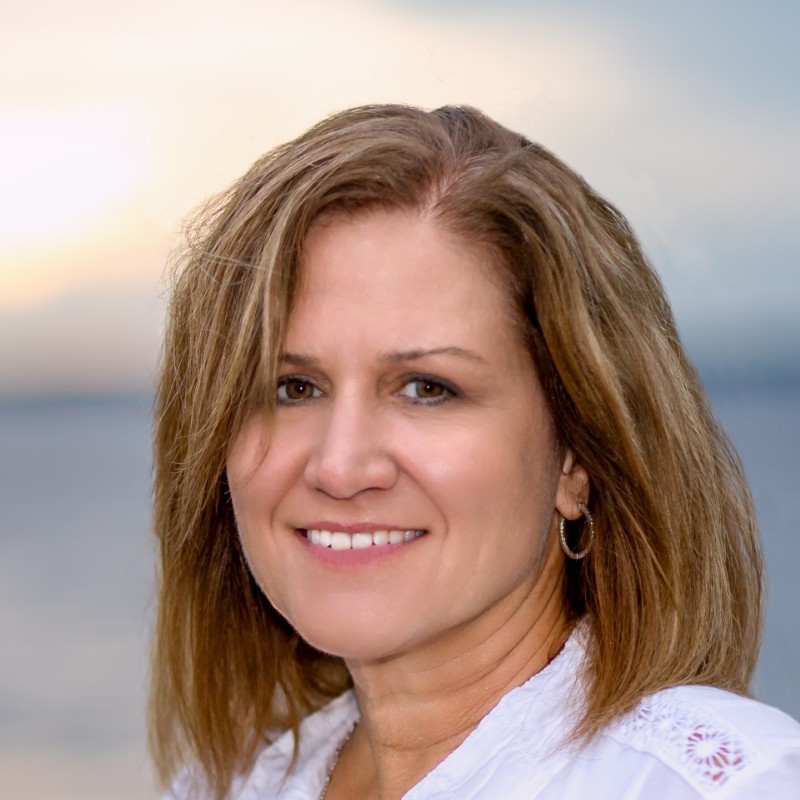 The City of Jacksonville, FL, is experiencing the devastating effects of climate change and urban heat island (UHI), leading to more frequent and intense heat waves. These heat waves significantly threaten public health and infrastructure stability, especially in historically disinvested communities that face intersecting vulnerabilities. Jacksonville is partnering with FUSE to address these challenges by implementing nature-based solutions and increasing urban forestry in vulnerable communities. FUSE Executive Fellow Valerie Feinberg will conduct research, engage stakeholders, and develop strategic recommendations, including an updated Tree Mitigation Ordinance framework and an Urban Tree Master Plan. The goal is to mitigate UHI effects, protect vulnerable populations, and create a more resilient and livable city.
Feinberg is a certified urban planner with experience in the public, private, and nonprofit sectors. As a land use planner, she has spent her career focused on the intersection of urban planning and public health. Her expertise includes preparing and implementing community development regulations aligned with federal, state, and local policies considering community goals, environment sustainability, economic viability, public health, and safety. She is passionate about creating healthy neighborhoods, walkable streets, and beautiful places for everyone.
She received her Bachelor of Fine Arts in Interior Design from Texas Tech University and a Master of City and Regional Planning from the University of Texas at Arlington. She is a contributory member of various community organizations.
I participated in the health transition team for the newly elected Mayor of Jacksonville to discuss a policy framework using Health Impact Assessments. Addressing health impacts of climate change related to urban heat islands (UHI) will strengthen the positive and collective impact to support the administration's goals for all Jacksonville neighborhoods. My passion for community outreach paired with my success for building partnerships is paramount to raising awareness and building consensus for critical issues circling climate change. I welcome the opportunity to work on this important issue for the City of Jacksonville.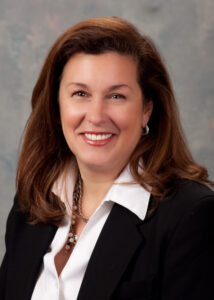 The community strives to address the high energy consumption issue within the Sewerage and Water Board of New Orleans (SWBNO). Despite previous efforts to improve energy efficiency, there is still untapped potential for energy savings within SWBNO's facilities. The community is dedicated to reducing energy consumption to operate more cost-effectively and sustainably while improving employees' working conditions. To achieve these goals, SWBNO will collaborate with FUSE and appoint Executive Fellow Lana Lovick, who will analyze energy usage, identify opportunities for energy reduction, and lead the implementation of energy efficiency projects. The objective is to transform SWBNO into a more efficient agency that better serves the community by reducing its energy footprint.
Lovick has 40 years of experience in the utility industry. Most recently, she led Entergy Corp's beneficial electrification programs. She's held positions in Energy Efficiency, Regulatory Affairs, Strategic Planning, Utility Planning and unregulated operations. Previously, Lovick worked in retail and investment banking and the gas pipeline industry in domestic and international project financing, mergers/acquisitions, and equity and debt offerings in the energy sector. Lovick holds a BS in Geology from the University of Alabama and an MBA from Tulane University.
I was drawn to the FUSE Fellowship because of the ability to make a difference in my city by offering my expertise to government entities who are routinely short handed and/or underfunded. I hope to make a difference quickly to help my organization save money and become more efficient.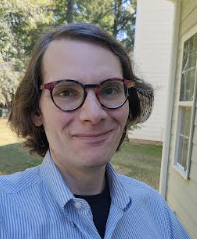 The Durham Housing Authority recognizes the ongoing challenge of preserving affordable housing and aims to address it by incorporating climate resilience and sustainable design principles. By partnering with FUSE, they seek to assess funding opportunities, improve the health and energy efficiency of existing and new affordable housing, and develop a roadmap for implementing climate-resilient practices. The project focuses on the Durham Housing Authority's portfolio, serving the lowest-income and most vulnerable households in Durham, to create environmentally friendly affordable housing opportunities that reduce negative climate impact and enhance residents' long-term health and vitality. The project also aims to inform a City-wide strategy for incorporating innovative design and promoting environmental justice in historically disinvested communities.
As part of their efforts, the Durham Housing Authority plans to transform 447 existing affordable housing units into 2,500 units of mixed-income housing, along with commercial and retail spaces. By incorporating climate-resilient components and energy-efficient designs, they aim to maintain the affordability of the units while creating truly mixed-income communities. FUSE Executive Fellow Chris Miraglia will be crucial in conducting a funding assessment, evaluating climate resilience, developing strategies, and liaising between the Durham Housing Authority, the City, community stakeholders, consultants, and private partners.
Miraglia combines a background in entrepreneurship and professional management with human-centered design and public policy principles to help solve complex organizational issues. He has founded a small company in disaster relief and has worked in the construction field for over ten years. Most recently, he graduated with a Master of Public Policy from Duke University and holds a Master of Entrepreneurship from the University of Florida.
The ability to be creative and create new models for sustainability is what drew me to the FUSE Fellowship.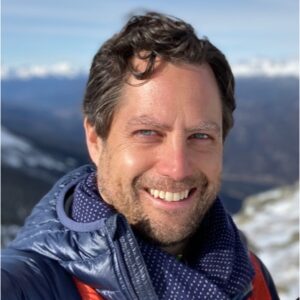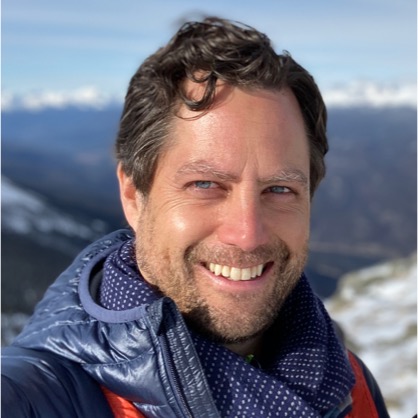 The community of Durham aims to address the challenge of reducing greenhouse gas (GHG) emissions and promoting environmental justice for historically disinvested communities. By partnering with FUSE, Durham plans to develop and execute a strategic plan to equitably electrify the city's fleet and personal vehicles, focusing on expanding access to EV charging stations in underserved communities. FUSE Executive Fellow Michael MacHarg will play a crucial role in achieving these goals by conducting a comprehensive listening tour, researching successful program models, assisting in developing an EV Strategic Plan, and acting as a liaison between the City, stakeholders, consultants, and private partners during program implementation.
For 20+ years, MacHarg has embraced breakthrough science and new business models to expand access to clean energy, essential medicines, primary healthcare, and nutritious food globally. He co-founded a pioneer in rural solar finance (Simpa Energy), built one of the first investment funds in the international development sector (Mercy Corps' Social Venture Fund), and helped build the world's first nonprofit pharmaceutical company (OneWorld Health). He holds a BA from Vanderbilt University and an MBA from Duke University.
I'm eager to return to Durham, NC, a place I called home during graduate school. This time, my focus is on how we might leverage a clean energy transition to heal the communities who have endured the historical burdens of our current energy system while facing the gravest risks of a climate in flux. My hope is for a Durham community that experiences new levels of respect, dignity, security, and agency as we together tackle the energy transition.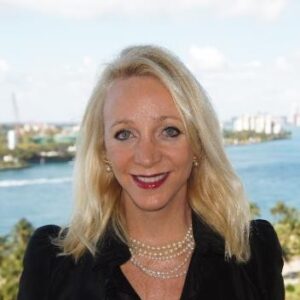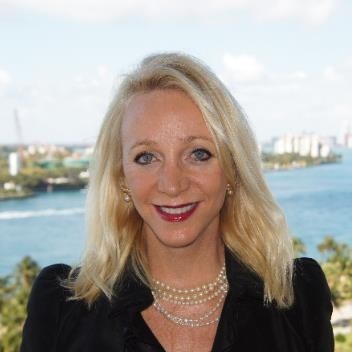 The City of Jacksonville, FL, is grappling with the effects of climate change, including extreme weather events and rising temperatures, which are straining its infrastructure and disproportionately impacting vulnerable communities. To address these challenges, Jacksonville plans to develop climate-resilient infrastructure design standards prioritizing historically disinvested communities. Through a partnership with FUSE, Executive Fellow Judy Holm will be assigned to comprehensively analyze current infrastructure projects, engage with stakeholders, and research best practices to develop strategic recommendations for resilient design guidelines.
Holm's background includes 30 years of experience in business, communications, digital marketing, sustainability, climate change, arts and culture. She is the Climate Designers Chapter Leader for Miami and climate ambassador for the MIT Sloan Sustainability Initiative program – Climate Interactive.
A native of San Francisco, she has also worked in New York, Miami, Paris, and Venice. She received bachelor's degrees in Economics and French Literature from U.C. Berkeley and an MBA from l'Ecole Superieure de Commerce de Paris (ESCP). Her passions include sustainability, humanitarian causes, animal welfare, and youth education.
When Manager of Recruiting KD Brown reached out to me and shared the mission and vision of FUSE, I was immediately drawn in to be part of this amazing initiative. The Jacksonville project speaks to my desire to help as many people get on a better path to resiliency and sustainability in our climate changing world. All stakeholders are involved, and the priorities for lowering GHG emissions need to maintain the lens of equity.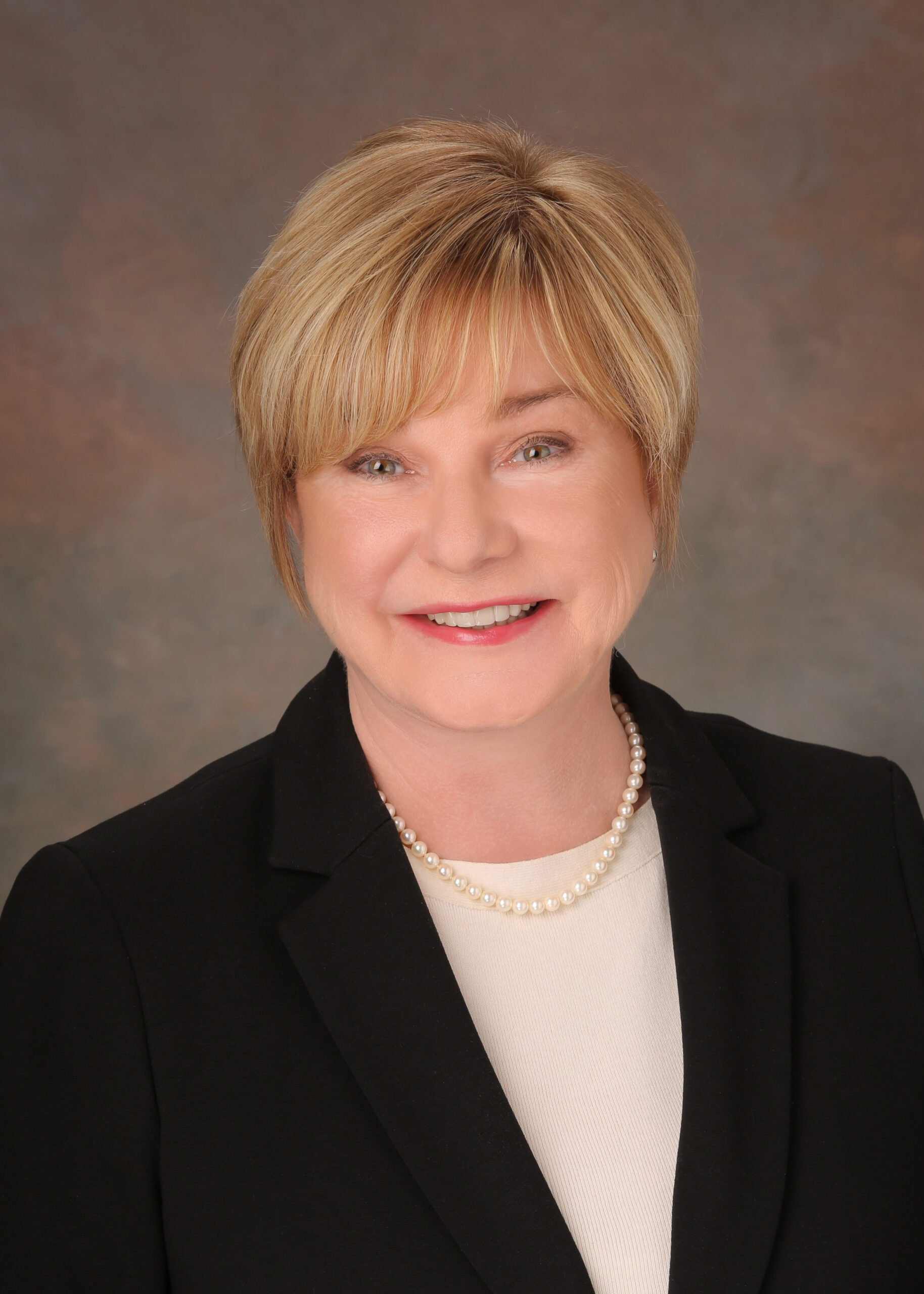 Water and drainage management in New Orleans faces significant challenges due to outdated metering systems, insufficient staffing, and many delinquent accounts. The Sewerage and Water Board of New Orleans (SWBNO) relies on revenue from water bill payments to upgrade and expand the necessary infrastructure. However, revenue collection has been difficult, exacerbated by customer disputes and a moratorium on water shutoffs. The COVID-19 pandemic further worsened the situation, leading to a significant increase in delinquent accounts. To address these challenges, the City has partnered with FUSE to assign Executive Fellow Carolyn P. Jones to analyze the factors impacting revenue collection, foster alignment among the Board's leadership, and develop a strategic plan to increase revenue and build customer trust.
Jones is a CPA whose career combines consulting and hands-on financial executive experience, typically for Fortune 500 companies. Her career emphasis has been on creating integrated strategic and financial plans. She has led major financial forecasting efforts that quantified the results of evolving legislation and/or business model change for large and complex companies. Carolyn has also led several major financial turnaround efforts, including for one of the nation's largest urban school districts.
For the past six years, Carolyn has taught Financial and Business Communications at Tulane University in New Orleans. Carolyn also has an MA in Linguistics/TESOL (Teaching English to Speakers of Other Languages). At Tulane, she worked closely with international students and enjoyed scaffolding her classroom material to meet their unique needs. Carolyn's ability to identify and match resources to community needs was recognized in her having been named Volunteer of the Year for the State of Texas for Texas Literacy. Carolyn is also Past President and an active Board member for LaTESOL, which educates over 200 teachers annually on the pedagogical best practices for working with English Language Learners.
When I read the FUSE project description, I felt as though my career had been structured to meet this need. While much of the country struggles to have access to enough water, New Orleans is dealing with a delightful abundance of it. Nevertheless, with infrastructure that began in the 1700s, there is no surprise in learning that NOLA's governance and financial systems are outdated. Recent natural disasters have brought New Orleans nearly to its knees. The Sewage & Water Board of New Orleans (SWBNO) is in great need of help, especially with financial strategy, plans and processes — a skill set that I possess. How could I not have wanted this role?

My hope is that the generation of a sustainable revenue plan, supported by facts and actionable recommendations and not anecdotes and sound bites, will assist in the restoration of confidence in the SWBNO by our citizenry. Additionally, my hope is that the plan will serve as a foundation for sustainable financial stability of the organization. Perhaps this work might even help New Orleans live up to its reputation as "the city that care forgot," at least as it relates to the SWBNO.