FUSE is thrilled to welcome out new Spring 2023 Cohort! The 11 FUSE Executive Fellows, each bringing their own unique set of background and skill sets, are eager to put their years of professional experience to support innovative solutions across the nation. Learn more about their projects and what inspires them most about joining FUSE and helping local governments advance equity in their communities.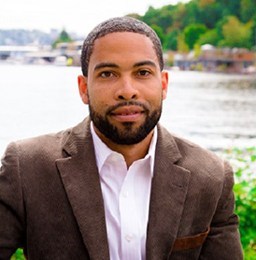 Promoting green job growth by expanding existing jobs and improving access to green career pathways is a key component of the King County Strategic Climate Action Plan. FUSE Executive Fellow Marquise Roberson will support county officials in setting and advancing the regional green jobs agenda and facilitating public-private partnerships and regional collective action to achieve green employment goals.
I was inspired by the FUSE Fellowship because of the commitment to creating a relationship between local governments and communities to create holistic solutions that advance racial equity and address pressing challenges facing urban communities. In particular, placing experienced professionals, like myself, in positions within the government structure to bring about racial equity in partnership, but leveraging my experience and skill to interrogate fidelity of the process to inspire leaders to act differently and accomplish systemic change. Through my project, I hope to accomplish these very things.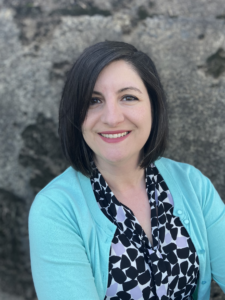 The City of Durham has 11 years left in its current waste management contract. In prioritizing investment in green infrastructure, the city can reimagine its approach to this issue and transform it into a more equitable, sustainable system. FUSE Executive Fellow Katie Hunt will help the City Manager's Office explore a potential model for the future of waste reduction and the circular economy (and the creation of an Ecopark), centering racial equity and community input in its design and implementation.
I am deeply inspired by FUSE's commitment to developing servant leaders to advance equity-based solutions in the public sector. Having recently made a career shift into local governance, I am delighted for the opportunity to grow my skills with a cohort of professionals and lead a challenging project that impacts local communities. The Designing a Sustainable Solution to Waste Management (Durham, NC) project is an innovative way to address issues including solid waste management and environmental equity while also building a local circular economy. I am excited to use my skills in systems thinking, project management, and stakeholder engagement to work with the City of Durham to identify opportunities for collaborative exchange, leverage partnerships, and build community-level social capital.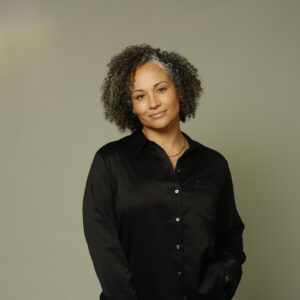 The Los Angeles Public Library is equipping City employees and Angelenos with the knowledge and assets necessary to bridge the digital divide and promote digital equity for its residents. FUSE Executive Fellow Alia Brown will support this effort by documenting the City's digital assets, designing a digital knowledge management system, and planning strategic communications campaigns to connect with unconnected residents.
Having the opportunity to dedicate your work to racial equity projects, while keeping professional development and growth top of mind is exciting and inspiring!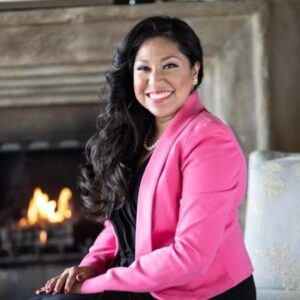 Recent gains in broadband adoption have narrowed the digital divide in Los Angeles. Still, public investment will be critical to ensure that these gains are sustained and that underserved communities are "future-proofed" for the evolution of connectivity. As numerous public, private, and non-profit entities are poised to bring new "last mile" connectivity opportunities to underserved communities in the coming years, the City is working to construct permanent, publicly-owned "middle and last-middle" broadband infrastructure to support these new investments. FUSE Executive Fellow Angelica Hernandez will work with the City to build its organizational capacity to carry out a cross-agency business plan to responsibly and sustainably develop and manage this public infrastructure for the benefit of these communities and the City.
The opportunity to bring digital equity to all residents of Los Angeles inspired me to take part in the fellowship with hopes that my work will decrease the digital divide in the 2nd largest city in the country.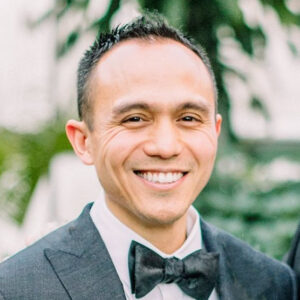 As COVID-19 exacerbates the socioeconomic challenges faced by the most vulnerable Los Angeles (LA) residents, the responsibilities of the LA County Public Defender's Office (PDO) have only expanded. As this office works to support equitable judicial policies, it requires a data management specialist with a deep understanding of systemic inequalities in the legal system. FUSE Executive Fellow Mario Bonifacio will lead the build-out of a PDO Data Analytics Unit to spearhead various reform-oriented research projects.
I understand the importance of data-driven decision making. In this role, I will have the opportunity to work on projects that have a direct impact on communities across Greater Los Angeles. Criminal justice, for better or worse, affects all aspects of life, so positive change could also help tackle issues like racial equity, income inequality, and community safety. I also relish the chance to work with a talented team who are passionate about using data to make a positive impact in the world. I am excited about the prospect of collaborating with individuals who share my values and commitment to creating positive change. Finally, the project offers a unique opportunity to work at the intersection of technology, data science, and public service. This combination of disciplines is critical for achieving the kinds of outcomes that we all want to see in the world. It is an exciting prospect to work on projects that have the potential to create positive change on a large scale.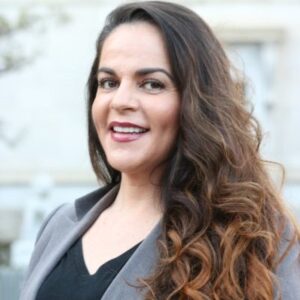 The City of San José, CA is working towards a "Climate Smart San José" to help mitigate the effects of climate change that affect the ecosystems, health, livelihoods, and security of its residents. FUSE Executive Fellow Laksmi Lagares will help create an inter-agency strategy to identify and apply for various financial and technical resources from government entities, local revenue, and private philanthropy sources to advance local climate adaptation and mitigation efforts.
The FUSE Executive Fellowship offers me a rare opportunity to utilize my multidisciplinary skillset and expand my knowledge in public service while creating equitable systems change. Climate resilience is a global grand challenge of the utmost priority. I am hopeful that at the completion of my project, the City of San Jose will have an innovative, sustainable, and scalable fundraising strategy, in alignment with The Paris Agreement, supporting climate resilience projects now and for years to come.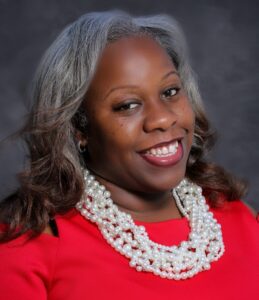 The Los Angeles County Chief Executive Office (CEO) first partnered with FUSE to support the building out a strategic plan for the County's Anti-Racism, Diversity, and Equity Initiative, guiding, governing, and driving the County's commitment to fighting systemic racism, working proactively to change policies and practices over which the County has control. LA County will now partner with FUSE to lead a training and education initiative across the County, supporting the adoption of and capacity building for this work.
Born and raised in LA County, I am inspired by the opportunity to create a positive impact on a larger scale for my community through the FUSE Fellowship. I believe that investing in the community and people who have supported me throughout my life. My professional background is in the corporate sector, and participating in the FUSE Fellowship gives me the chance to follow in the footsteps of my mother, who is a proud LA County employee. I hope to use my skills and experience to make a meaningful difference in the lives of those around me.