These 13 Fall 2023 Executive Fellows are ready to support Cities and Counties in Ohio, Texas, Kansas, Missouri, Nevada, New Mexico, and Utah to build resilient programs, systems, and infrastructures for a more sustainable future for all! Meet the rest of our Fall 2023 Cohort here >>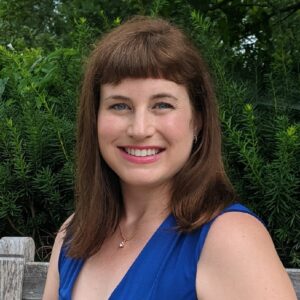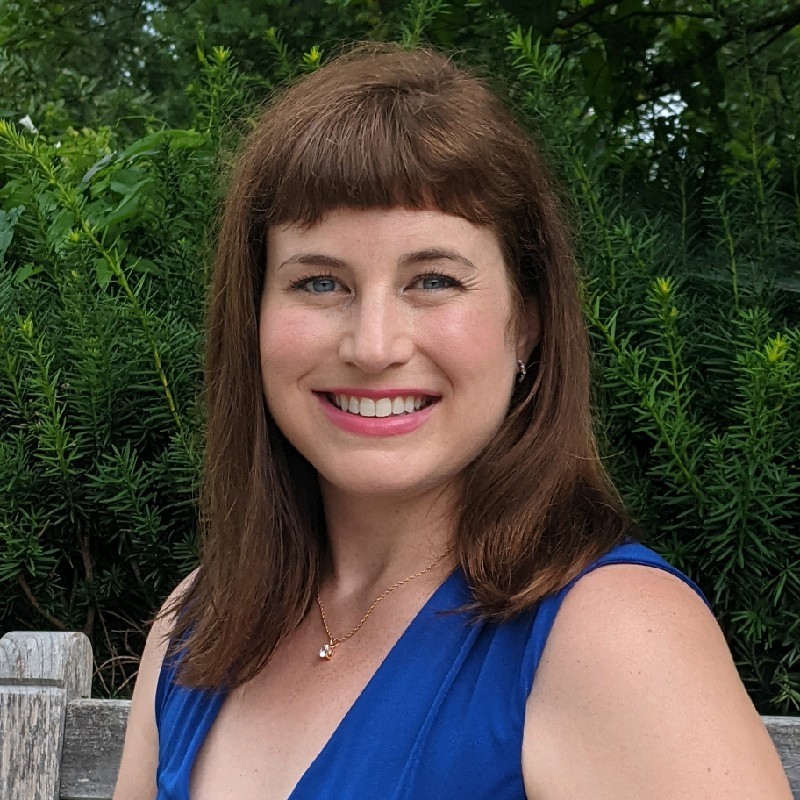 The community of Cincinnati aims to accelerate its transition to renewable energy and electrification to achieve the newly established goals of carbon neutrality. With the provisions of the Inflation Reduction Act (IRA) and the Infrastructure Investment and Jobs Act (IIJA), Cincinnati has the opportunity to address energy inequities and leverage federal funding to scale up clean energy efforts. The partnership between the City of Cincinnati and FUSE Executive Fellow Nikki Vandivort will focus on increasing accessibility to renewable energy and electrification infrastructure by maximizing the benefits of federal resources, developing policy mechanisms, and facilitating grant submissions.
Vandivort is an environmental professional with 16 years of experience protecting natural and cultural resources for utilities and municipal clients. For the past nine years, her work has involved building a multi-disciplinary team of scientists to anticipate their client's regulatory and organizational needs, improving efficiency and collaboration, and avoiding/mitigating impacts on environmental resources. Her passion is sustainability and implementing solutions to the climate crisis. She holds a dual MBA and MPA in Sustainable Solutions from Presidio Graduate School and a BS in Environmental Science from Western Washington University.
Cincinnati is a leader in sustainability in the Midwest, and I have enthusiastically participated as a citizen in the development of the 2023 Green Cincinnati Plan (GCP) and as a graduate student assisting with one of the recommendations in the 2018 iteration of the GCP. When I learned of the FUSE Fellowship focused on renewable energy expansion and electrification, I leapt at the chance to funnel my enthusiasm and passion for implementing solutions to the climate crisis. With a vibrant community of public, private, nonprofit, and citizen experts tackling climate justice from many different angles already, I am thrilled to throw my weight behind solutions that push the needle forward in service to the people of Cincinnati.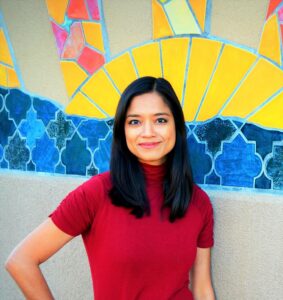 The community of Cincinnati is seeking to address the increasing risks posed by extreme weather events exacerbated by climate change, such as flooding and sewer backups. These events cost the city millions of dollars annually and disproportionately affect the health and well-being of underserved communities. The City of Cincinnati aims to change its policies and practices to harness the opportunities presented by this unique moment in time and create amore sustainable and resilient environment for all residents. Priority actions include incentivizing green infrastructure projects in vulnerable communities, restructuring sewer rates equitably, and transforming the city into a "sponge city" with diverse green elements.
To accomplish these goals, FUSE Executive Fellow Valorie Aquino will work with city, community, and private stakeholders to develop a climate adaptation strategy focused on the metropolitan sewer infrastructure. Aquino is a researcher and nonprofit executive with 15+ years of experience integrating earth and social sciences for high-impact projects. Bridging sectors, she co-founded an advocacy partner network that achieved collective impact for science-inspired civic engagement. The American Anthropological Association honored her with their Executive Director's Award for her timely work galvanizing public engagement with science. She pursued formal studies in anthropology and earth sciences, receiving her B.A. from the University of Cincinnati and completing a M.S. and doctoral-level work at the University of New Mexico.
Because this program fosters innovative collaborations designed to advance equitable solutions in public service, it immediately resonated with my aspirations. Specifically, the project to address escalating risks posed by known climate-induced challenges creates a meaningful opportunity to integrate lessons and maximize collective impact. I'm invested in implementing strategic actions that strengthen community resilience in densely built environments, while promoting whole-of-system, values-based sustainable resource management. Through this project, I am hopeful that a diverse coalition accesses and meaningfully engages resources toward improving interconnected social and ecological relationships, on whose vitality our quality of life depends.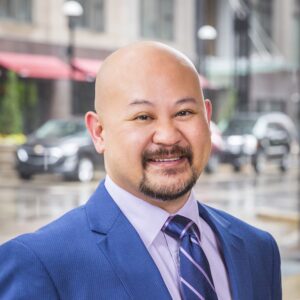 The Cincinnati/Hamilton County community has identified a pressing need for transitioning to a sustainable, green economy, specifically creating quality green jobs. This was a significant finding during the community engagement process of the 2023 Green Cincinnati Plan. The project aims to support low-income communities by creating training programs, career development pathways, and comprehensive career support in sync with job growth sectors.
FUSE Executive Fellow Thanapat Vichitchot will work with a diverse group of institutional and community partners to facilitate planning discussions to achieve an inclusive green workforce action plan. Vichitchot is dedicated to providing economic opportunities to the community through workforce development.
Most recently, Vichitchot held a project management role with a start-up consulting firm within a Regional Chamber of Commerce. During this time, he served as a voting member of the City of Cincinnati's Children and Families Cabinet. Over his fifteen-plus years in the nonprofit Workforce Development sector, some of his past experiences include coaching, growing and managing self-sufficiency programs, and collaborating on various projects with diverse stakeholders.
Entrepreneurially, Vichitchot founded a real estate investment firm that renovates properties to provide quality, affordable housing to residents. He serves on a Financial Wellness Advisory Council for a local nonprofit workforce development organization.
Vichitchot obtained his BBA in Marketing and Information Systems from the University of Cincinnati and has completed nonprofit leadership and quality improvement science training programs.
When I first saw the 'Green Workforce Development to Expand Economic Opportunities' project description, I was intrigued by the opportunity to utilize my fifteen-plus years of experience in Workforce Development to impact the City of Cincinnati. Additionally, I thought it was a great match with my values and interests and a professional growth opportunity to gain experience in the public sector. Environmentally, we just had the warmest months on record. Smoke from Canadian wildfires affected our city hundreds of miles away. These were just a couple of noticeable climate change issues affecting our community. Though the green economy was not a specific workforce development focus area in my experience, I understood the importance of this project. I saw a win-win situation and the opportunity to create a virtuous cycle. Planning the development of these in-demand career pathways for the green economy will provide economic opportunities for residents. These green career pathways also provide the appropriate supply of the skilled workforce needed to help meet the demands of the green economy. Meeting the demands of the green economy will help our city meet its sustainability efforts. And ultimately, by fulfilling the sustainability efforts, our city is positively contributing to the global efforts to reduce the adverse effects of climate change. This project will have a tremendous impact on our community. The focused planning efforts of in-demand green career pathways will help provide new equitable and meaningful economic opportunities for city residents and create a virtuous cycle to help Cincinnati achieve the goal of carbon neutrality.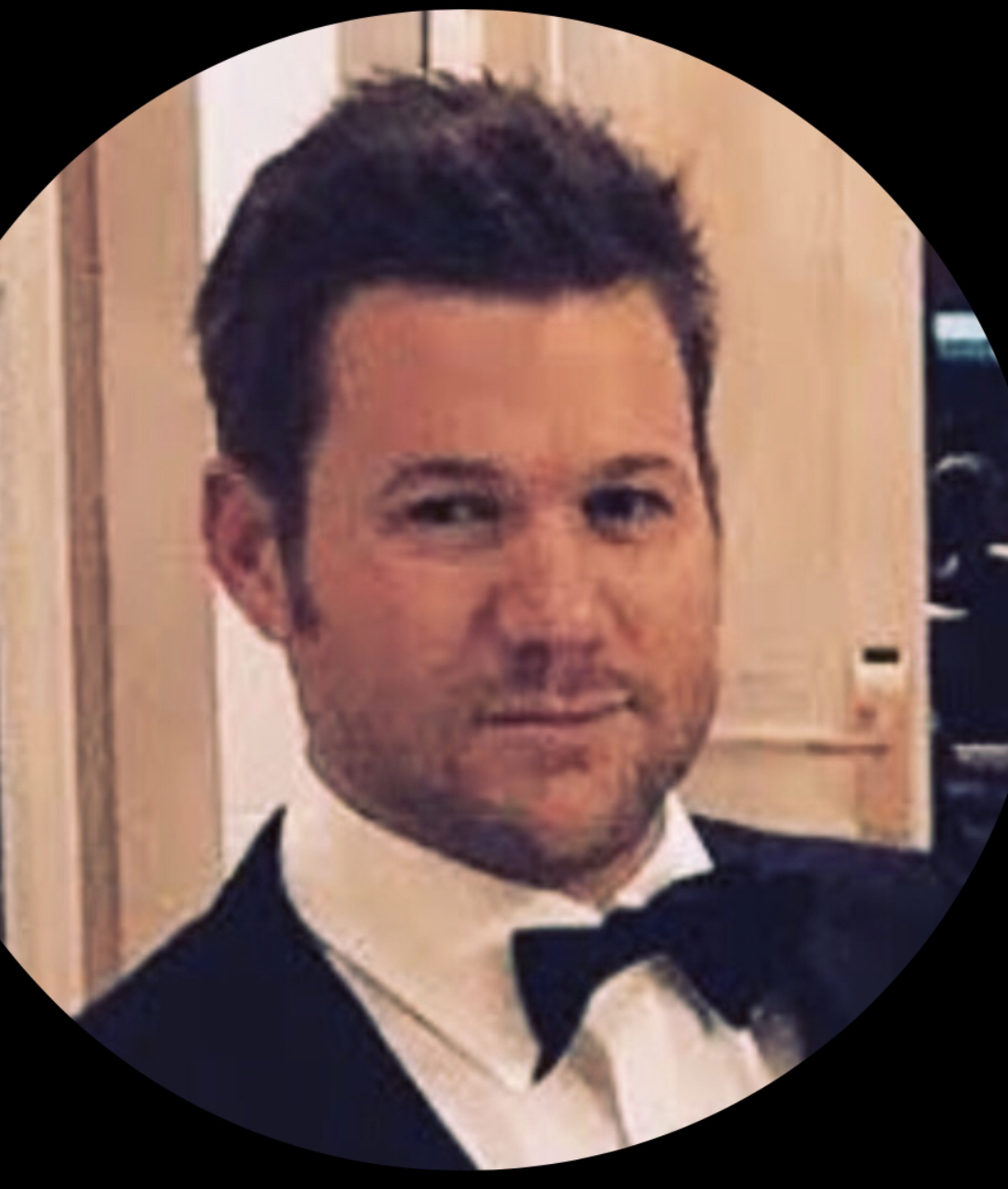 Fort Worth, Texas, faces challenges from rapid growth and development, resulting in the loss of 50 acres of open space each week and increased flood risks. The City has launched the Open Space Conservation Program and partnered with FUSE to analyze and benchmark riparian corridor preservation regulations to address this. The City Council aims to promote responsible long-term growth by adopting sustainable measures and preserving natural areas, including riparian habitats, which provide environmental benefits and recreational opportunities and support economic development.
FUSE Executive Fellow AJ Prebensen will conduct comprehensive research on riparian area regulations, informing a draft ordinance amendment, recommended for adoption by the City Plan Commission and City Council, and enabling Fort Worth to establish effective regulations and policies that protect riparian corridors while accommodating future development needs. Prebensen attended St. Edward's University in Austin, TX, for his bachelor's degree in political science and played for the NCAA men's soccer team. After graduating, Prebensen worked in medical research and the tech industry before enrolling at Southern Methodist University to receive his master's in dispute resolution and conflict management. During Grad School, he interned at the Center for American & International Law and the Dallas County Court Dispute Resolution program to help grow community awareness and mediate civil and family law cases.
For the last nine years, Prebensen has worked primarily in the oil and gas industry in the land development and upstream sectors but has also worked on midstream projects, downstream projects, tanker chartering & logistics, A&D services, capital raising, mining development for electric vehicle batteries, renewable energy, carbon credits, and carbon sequestration.
It's an honor to be working with the fastest growing city in the country (Fort Worth) to help mitigate flooding through finding best practice solutions for land use that address how the City grows in a equitable way that fosters community growth while maintaining and exemplifying the city's beauty is an opportunity that most people don't get. I hope my efforts and contribution will enact meaningful and change for the better of the City of Fort Worth and its citizens.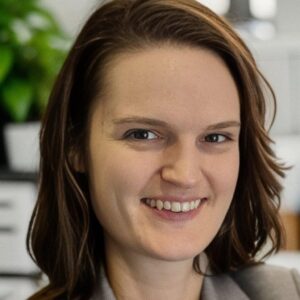 The Unified Government of Wyandotte County and Kansas City, Kansas (UG) is dedicated to addressing climate risks and developing a resilience plan that protects the citizens of Kansas City, Kansas (KCK) and the built environment. This endeavor requires interdisciplinary and intersectional approaches, including culture change strategies to engage stakeholders who are not yet actively supporting climate resilience. The UG will partner with FUSE to customize a regional plan for KCK, establish a Key Performance Indicator (KPI) dashboard, and build internal capacity for long-term climate resilience work. FUSE Executive Fellow Caroline de Filippis will personalize climate risk assessments, research successful program models, finalize a climate resilience action plan, and act as a liaison during program implementation.
De Filippis is a dedicated professional in sustainability and communication, with experience in various sectors in the US, Scotland, and France. She was recently the Community Development Director at the Lindsborg Museum and a consultant for the Kansas Breastfeeding Coalition. Caroline earned an MSc in Strategic Leadership towards Sustainability from the Institute of Technology of Blekinge (Sweden) and an MA in Communication Marketing from the Institute of Business Administration of Grenoble (France).
I look forward to addressing the climate crisis through my work and supporting my community in their transition to a more livable and just society.

The Washoe County, NV, community is addressing the negative impacts of climate change and the inequitable effects on vulnerable populations through its "Green Recovery Plan." This plan aims to reduce greenhouse gas emissions and improve air pollution while addressing the public health and economic impacts of the COVID-19 pandemic, especially for historically disinvested communities. Their strategies include conducting a community-wide greenhouse gas inventory, setting reduction targets, gaining SolSmart designation for solar expansion, and launching a Commercial Property Assessed Clean Energy (C-PACE) program.
Washoe County will partner with FUSE to engage Emily Stapleton who will conduct a community-wide inventory of greenhouse gas emissions, conduct a listening tour to understand community needs, research successful strategies, and develop an emission reduction plan. Stapleton has channeled her vision of "happy people on a habitable planet" into a career in start-up and large-scale transportation organizations. She has worked in car sharing, bike sharing, public transit, and logistics. Most recently, she led urban and rural last-mile delivery teams at Amazon. Emily holds a BA in psychology and an MBA, both from Harvard.
Public health and equity outcomes are paramount, so I am aligning my career and my voice to the United Nation's target of limiting global average warming to 1.5°C. Local governments can be a powerful channel to influence change, and I want to work with community stakeholders to help Washoe County achieve its goals of 28% GHG emissions reductions by 2025, 45% reduction by 2030, and Net Zero by 2050.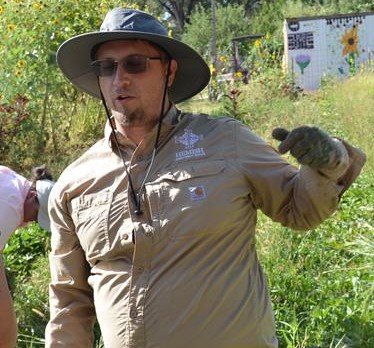 The City of Albuquerque is working towards addressing climate change, equity, resilience, and sustainability through various initiatives. However, there is still a significant amount of work to be done. One area of focus is the potential impact of widespread composting, which is highlighted in both the Food & Agriculture Action Plan and the Climate Action Plan. By implementing a citywide composting initiative, the City aims to reduce its carbon footprint, create green jobs, support local food production systems, strengthen community gardens, assist local farmers, and improve soil quality throughout agricultural lands.
To accomplish this, the City of Albuquerque will collaborate with FUSE to scale up citywide composting options. FUSE Executive Fellow Matt Gretton will conduct a comprehensive market assessment for a public-private composting program, identifying the benefits it can address and potential funding sources. Gretton is a dedicated and results-oriented Agriculture and Food Systems Development professional passionate about sustainable farming, entrepreneurship, and community engagement. With a solid background in agricultural coordination, program management, and innovative farming techniques, he brings over a decade of hands-on experience in agricultural operations, sales, and project leadership.
I was attracted to the feasibility of the project and the clear intersectional impact that the project would have. I hope to bring Albuquerque up to par with other green municipalities.
The Harris County Public Library system in Texas faces the challenge of accommodating a diverse immigrant population that makes up over one-quarter of the county's total population. To address this, the Library is partnering with FUSE to develop a strategy for expanding programming and services for immigrants, focusing on facilitating the pathway to citizenship.
FUSE Executive Fellow Rahma Sallu will work with County, community, and private stakeholders to develop a framework for expanding citizenship services in Harris County. Sallu is a passionate social entrepreneur and philanthropist with over 15+ years of experience leading change in underserved communities in Africa and North America. She graduated with a Master's Degree in Cooperative and Community Development and has dedicated her career to promoting equality and equity. Sallu is a Project Manager in Texas, supporting the BIPOC population in strengthening their economy by providing access to workforce development resources and small business development opportunities.
There are two things that have inspired me to apply for the FUSE Executive Fellowship. First, the organization's mission and vision align perfectly with my career goals as a community development activist, social entrepreneur, and philanthropist. Secondly, the Fall 2023 Pathways To Citizenship Project being implemented in Harris County will allow me to give back to my county by assisting immigrants to gain access to resources and opportunities that will simplify their citizenship and naturalization journey as they seek to permanently establish their lives in the USA. A little background about me is that, not so long ago, I was an immigrant. I have encountered the same challenges that the target group is encountering now and succeeded in legally establishing my life in the country. With the opportunity to work as a FUSE Executive Fellow, partnering with the local government agency, I want to be able to bring all stakeholders to a round table to discuss ways to advance the pathways to citizenship, share my experiences, and collectively find sustainable ways to provide access to resources and opportunities to the target group within their proximity.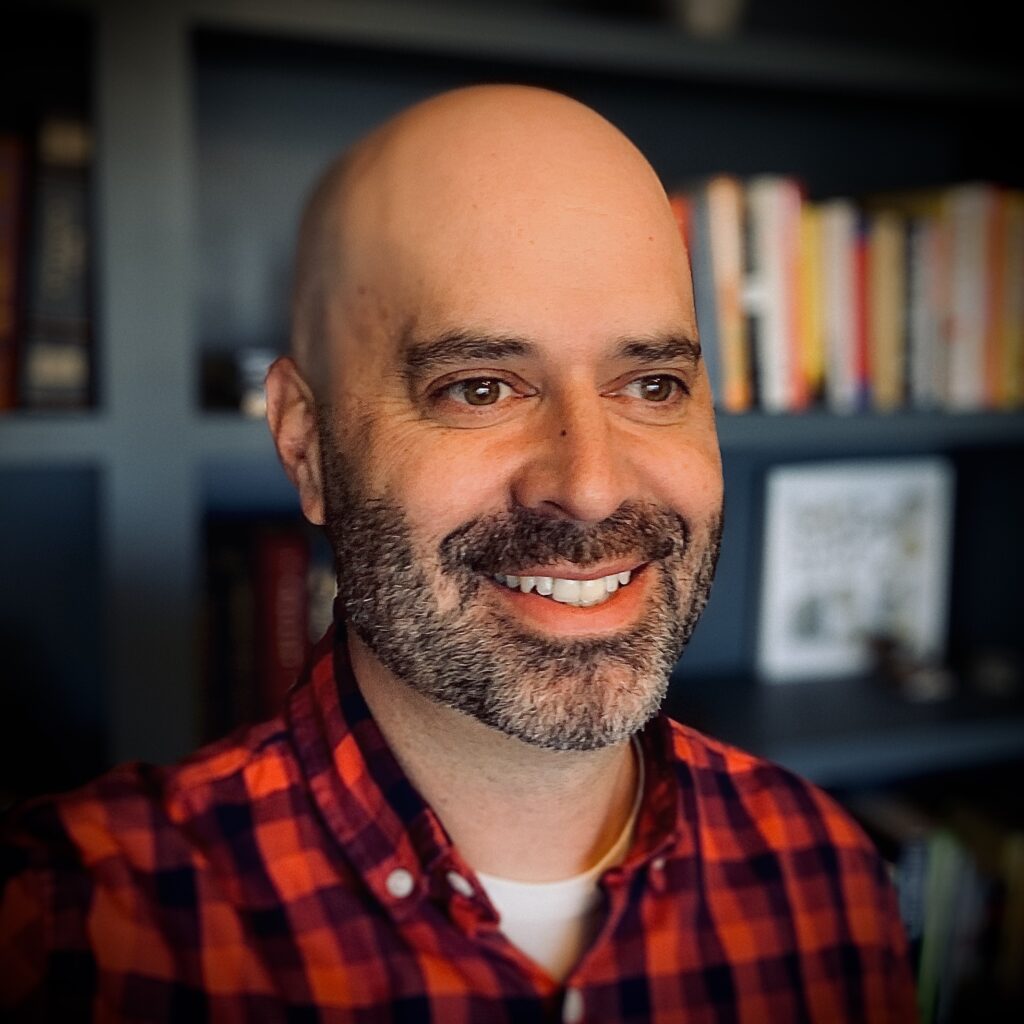 The Salt Lake City, UT, community is working to implement a Comprehensive Climate Action Plan (CCAP) to address the negative impacts of rapidly changing climate conditions. One of their goals is to assess workforce-related challenges and opportunities in key climate-related sectors and identify potential solutions and partners. To accomplish this, Salt Lake City will partner with FUSE and Executive Fellow Nathan Chai to conduct a listening tour to understand stakeholder perspectives, conduct a landscape analysis to identify workforce shortages and solutions, produce a Workforce Planning Analysis Summary Report, and engage in stakeholder outreach and engagement to ensure program success, ultimately helping Salt Lake City reduce climate pollution, develop a clean energy economy, and provide equitable green job opportunities for all residents.
Chai is an entrepreneurial marketing and operations leader with deep experience in high-growth tech. Most recently, he built several marketing and operations teams at Thumbtack, a Silicon Valley-based services marketplace. Previously, Chai led product, marketing, and consulting for a services firm focused on performance enablement and change management. With a master's degree from BYU, Chai started his academic career teaching rhetoric and communication before moving into his first entrepreneurial role: helping launch a successful EdTech start-up.
I've worked in the private sector for nearly 20 years, and while I've been fortunate to work with many large and fast-growing companies, the experiences I've valued most tend to be personal: helping a team member progress, watching a new team collaborate and achieve, or seeing a new professional community begin to thrive. This project attracted me as a chance to take these rewarding elements of my past work—service, learning, and community—and move them to the forefront, for a cause I care deeply about.

Along the way, I hope the many lessons and practices I've gleaned from my private-sector experiences, including from consulting, team-building, strategic planning, and guiding change management for many successful companies, help me contribute new insights and best practices to my community, ultimately accelerating and improving the city's roadmap for its ambitious 2040 Climate Positive plan.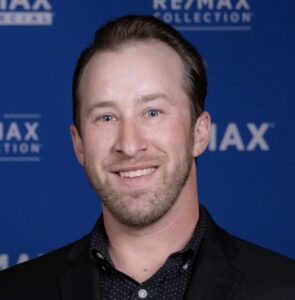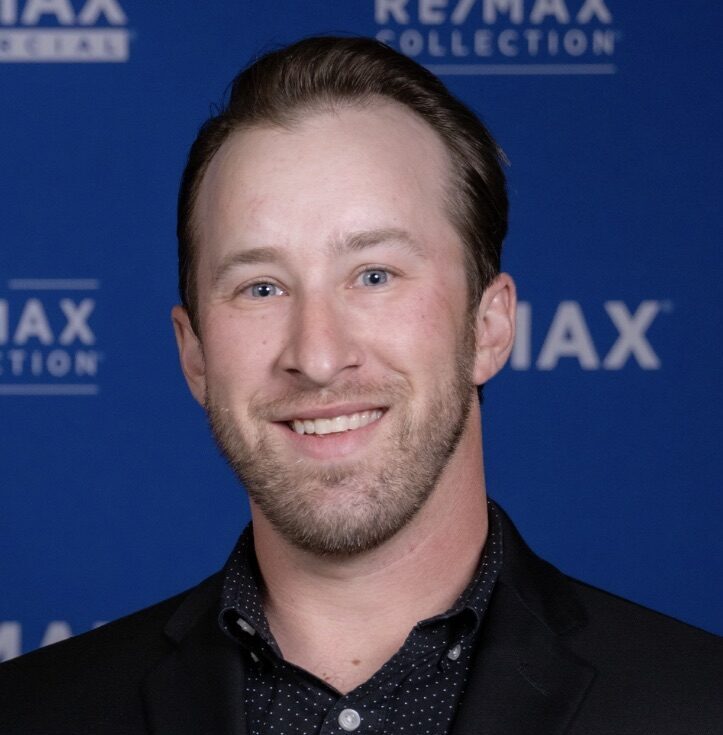 In Washoe County, northern Nevada, the community is grappling with an affordable housing shortage that has led to rising housing costs and increased financial burdens for residents, especially low-income and historically marginalized communities. The region has become one of the least affordable areas in the United States, forcing residents to either move to more affordable locations or sacrifice essential needs to afford housing. This situation impacts the well-being and quality of life of citizens and hampers the county's workforce and economic development potential. Additionally, it contributes to longer commute times and increased greenhouse gas emissions, exacerbating the negative effects of climate change.
To address this issue, Washoe County has partnered with FUSE to enlist the help of Executive Fellow Shane Kockenmeister who will work towards increasing affordable housing availability and affordability. Kockenmeister is deeply committed to developing and growing housing affordability solutions in thriving and sustaining communities through inclusive and equitable relationship-building techniques. Possessing a versatile background in real estate, Kockenmeister offers expertise in development, appraisal, investment, and brokerage disciplines within the real estate industry.
Being at an inflection point in my personal life and career, I felt a strong sense to serve my community. The FUSE Fellowship was a perfect way to combine my past professional experience with my passion to serve in addition to growing personally and professionally. At the end of my Fellowship, I hope to have laid the groundwork for long-lasting permanent change in regard to housing affordability that can be used not only in Washoe County but throughout the whole country.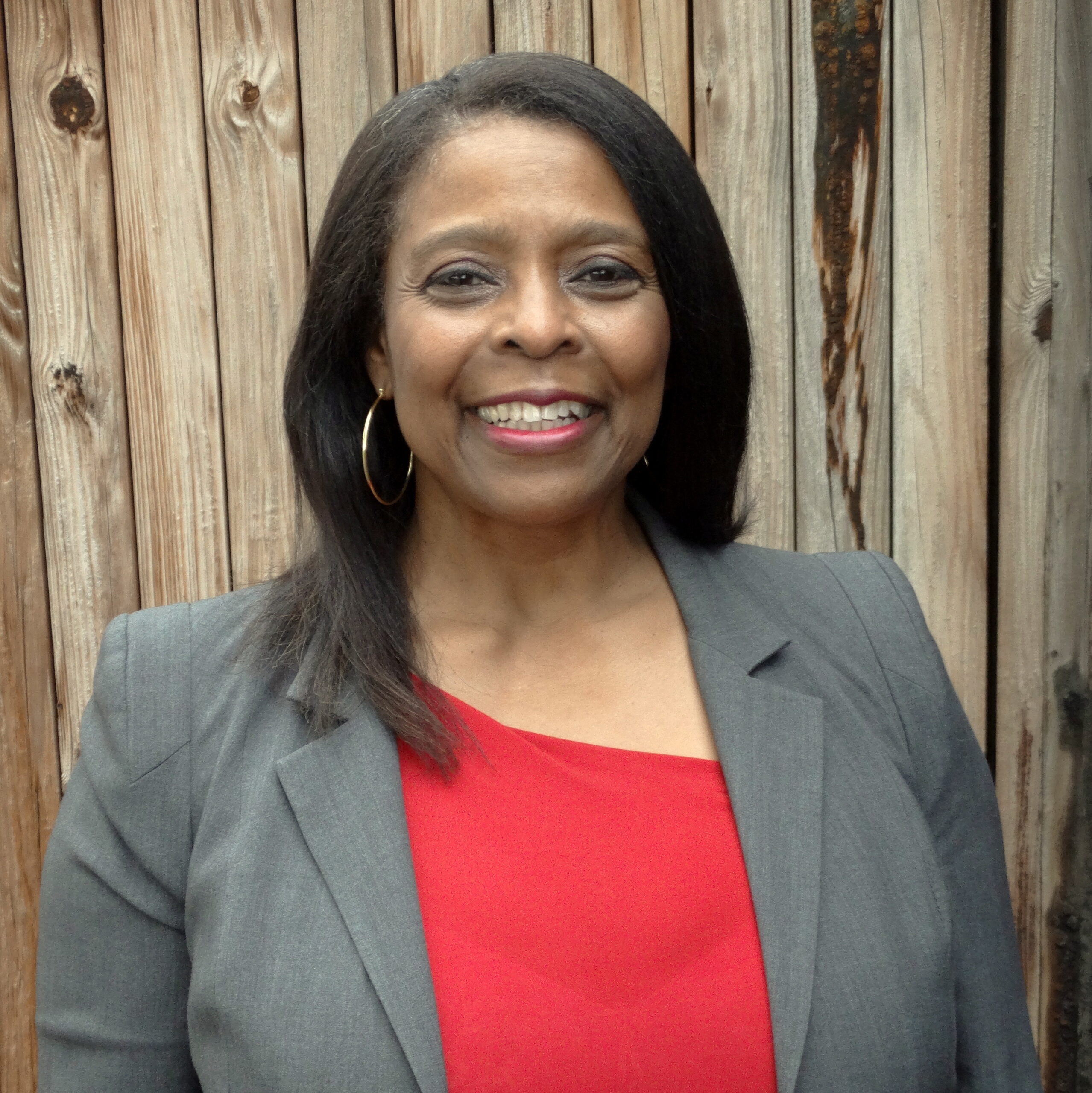 The community in Northern Cleveland is trying to solve the lack of equitable access to green space, particularly for BIPOC (Black, Indigenous, and People of Color) residents. Despite the shoreline on Lake Erie offering natural amenities and recreational areas, it is cut off from the city by railroads, a highway, and a steep change in elevation. This has resulted in disparities in access to trees and parks, with predominantly White communities having better access than majority Black neighborhoods. To address this challenge, the City of Cleveland is developing the North Shore Master Plan, which aims to transform the shoreline into a community hub promoting equity, climate resilience, and economic inclusion. A key component of this plan is the North Coast Connector. This land bridge will provide safe and convenient access to the shore from Downtown Cleveland, facilitating multimodal transportation options and consolidating passenger train stations.
FUSE Executive Fellow Linda Frazier will manage the North Coast Connector project and ensure its completion. Frazier has extensive experience providing legal and financial support to corporations, government agencies, educational institutions, and corporate foundations. She served as a Senior Executive in the construction industry for more than ten years. Linda holds a BBA from the University of Cincinnati, an EMBA from Case Western Reserve University, a JD from Cleveland State University, and was both a Weatherhead Fellow at CWRU and pursued postgraduate studies in Executive Leadership at UC-Berkeley.
From my initial discussions with Manager of Recruiting KD Brown regarding the FUSE Fellowship Program, I have admired the innovation and commitment of FUSE to work with local governments and communities to accelerate systems change and reduce racial disparities. I will be participating as a FUSE Executive Fellow on the North Coast Connector Project in Cleveland, Ohio where Lake Erie is one of Cleveland's best natural features. However, for years, residents have struggled to get there. Highways, railroads and a 65-foot bluff separate the city from the lakefront, making it nearly impossible to walk and bike to Lake Erie's shore safely. The North Coast Connector is a proposed land bridge that would finally allow everyone to experience this Great Lake. In 2022, Mayor Justin Bibb kicked off a town hall and a series of listening sessions to hear thoughts on where a land bridge might go and what changes should be a made. Hundreds of Cleveland residents showed up at the public meetings held to share their thoughts, and I will be picking up the ball from here.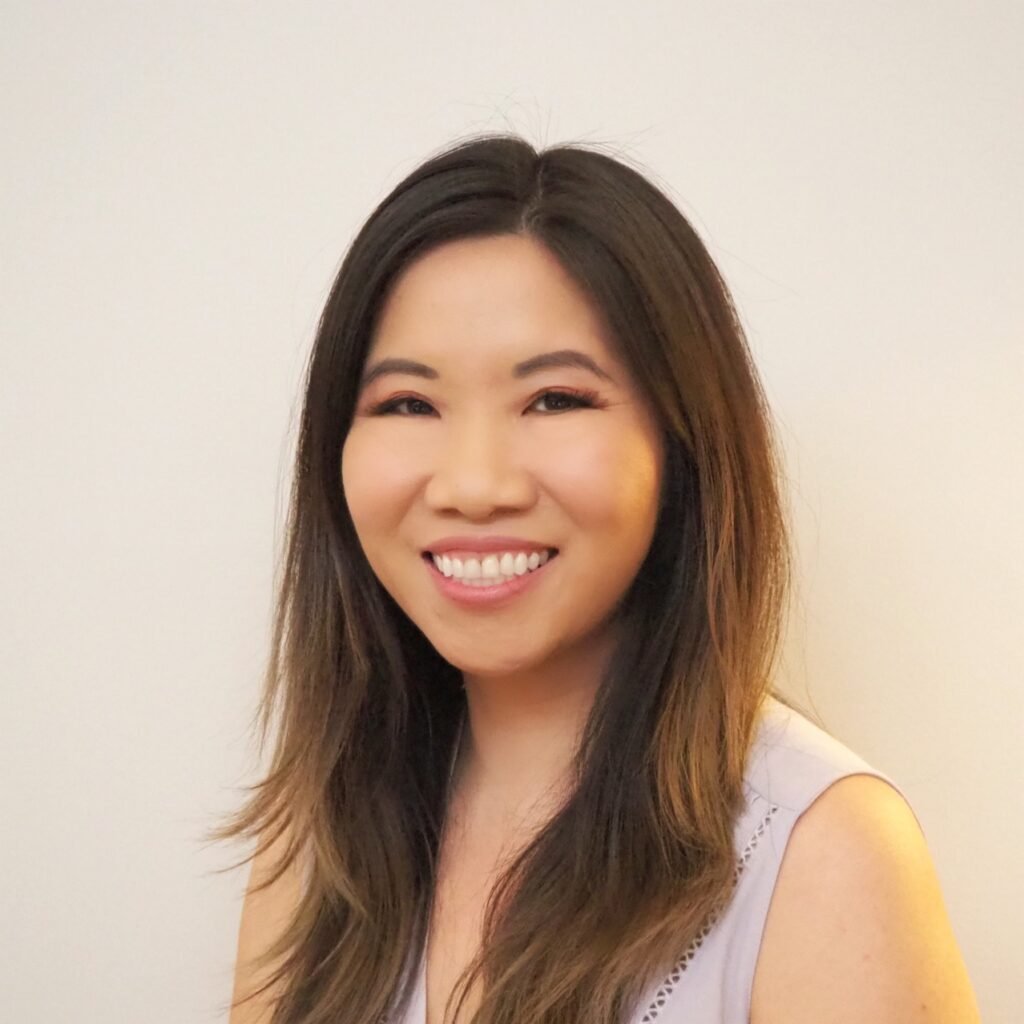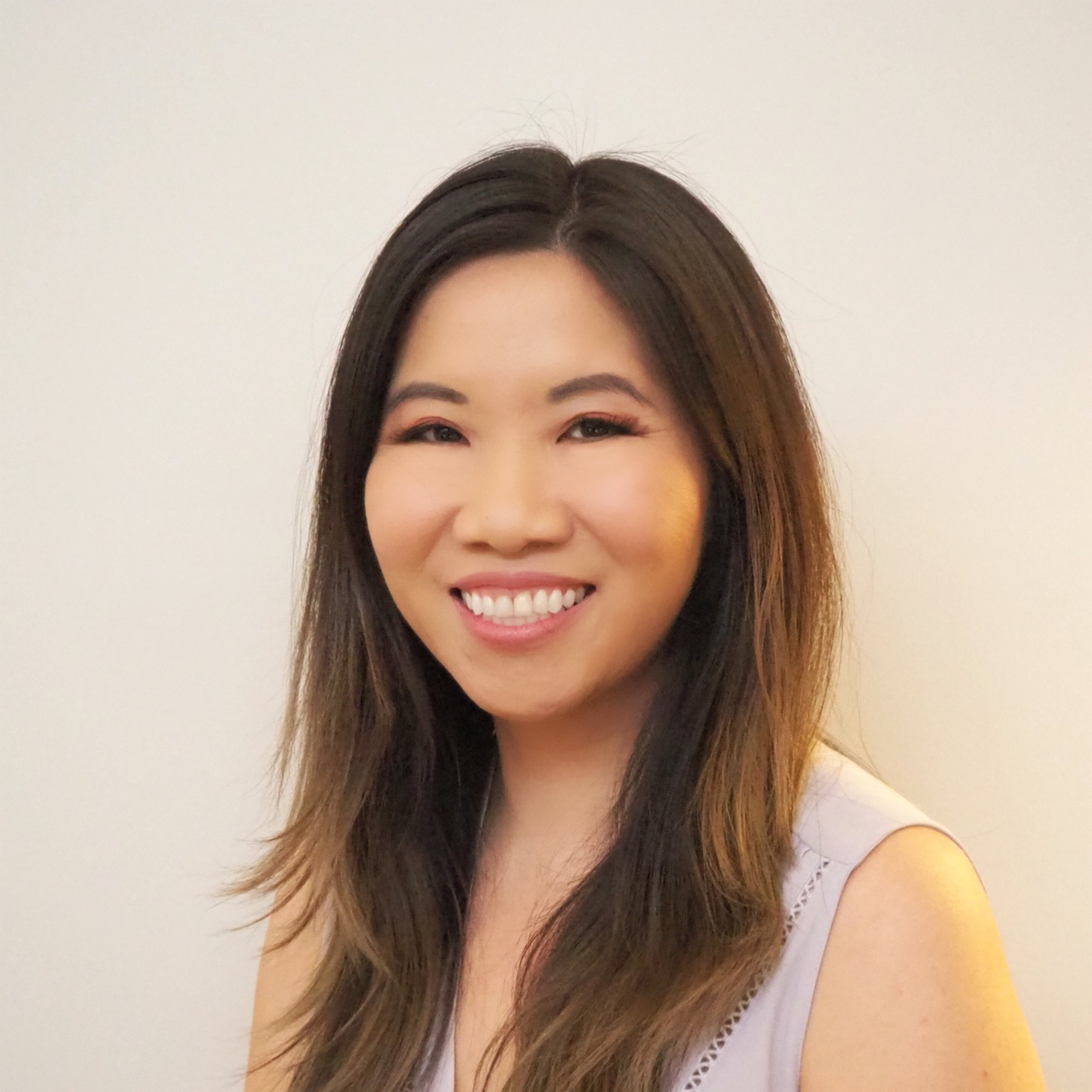 Travis County, Texas's fifth largest county, faces many climate emergencies and weather hazards. The frequency of 100-degree days has doubled in the last 40 years, and extreme rainfall, flooding, and drought risks have escalated. These climate hazards threaten all residents, particularly low-income families, older adults, and non-English speakers. The county's rapid population growth, especially in the Austin metro area, further increases its vulnerability. Travis County has partnered with FUSE and Executive Fellow Maria Yuan to develop a comprehensive Countywide resilience plan to address this pressing issue.
Yuan is a results-oriented leader committed to driving positive change. As the Founder of IssueVoter, Yuan's mission is to give everyone a voice in our representative democracy. IssueVoter actively engages people in policy, fostering transparency between constituents and representatives and empowering an informed electorate. Yuan applies her diverse skillset and 20+ years of experience to consulting as a fractional CFO, COO, or Chief-of-Staff for Founders, CEOs, and family businesses.
A recognized thought leader, Yuan has shared her insights at numerous conferences. Media outlets have featured her writing and interviews, including PBS, Real Clear Politics, The Hill, and CBS. Committed to service, Yuan is on the Board of Directors for the Bridge Alliance and volunteers for several nonprofits.
Yuan earned her MBA from The Wharton School at The University of Pennsylvania and her BBA from The University of Texas at Austin.
When I learned about the FUSE Executive Fellowship focused on planning for climate resilience and extreme weather events in Travis County, it resonated deeply with my professional journey and personal connection to the region. As a native Austinite who has witnessed the city's rapid transformation, I'm eager to apply my expertise to safeguard our community against these escalating threats. I'm no stranger to managing large-scale projects involving diverse stakeholder groups. I offer the community not only expertise, but also heartfelt empathy. The hardships faced by low-income families, older adults, and non-English speakers in climate emergencies need compassionate yet strategic interventions. I'm deeply committed to forging a resilient future for Travis County.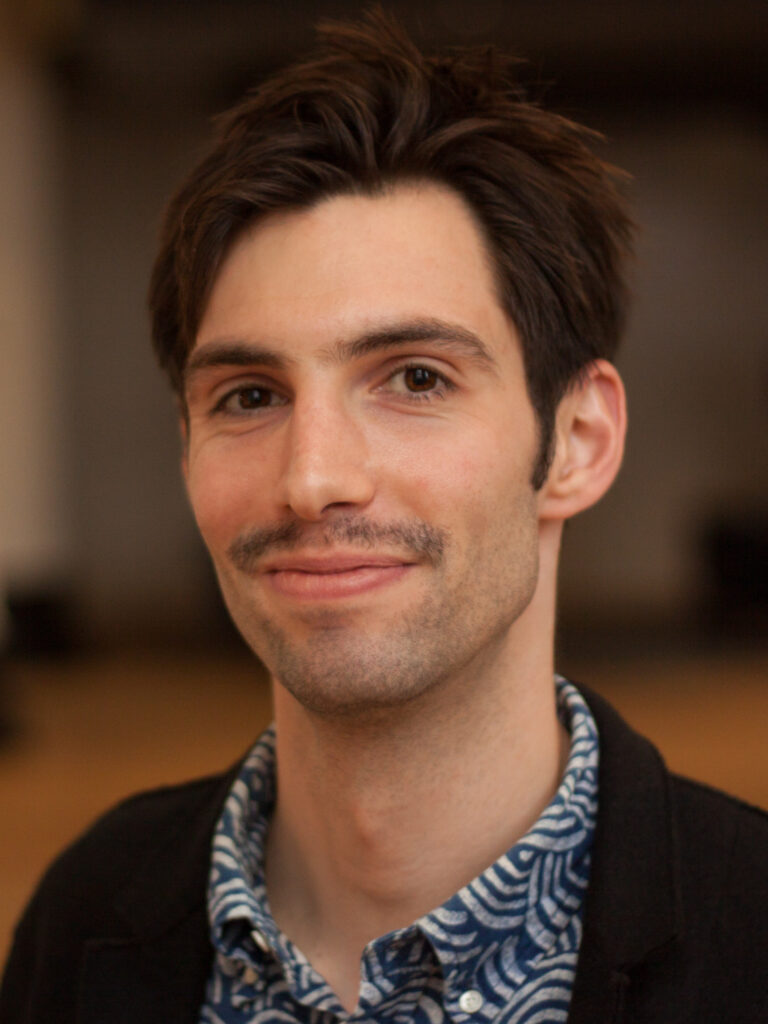 Kansas City, Missouri, is preparing to host the FIFA Men's World Cup in 2026 and recognizes the importance of addressing potential human rights impacts that may arise from the tournament. The City is establishing a Human Rights Advisory Council to support this effort, which will work closely with FIFA officials. Kansas City will collaborate with FUSE to assist the council, and Executive Fellow Adam Lewis is appointed to lead the strategic framework for stakeholder engagement. Lewis will comprehensively analyze human rights issues, engage with the community, and develop recommendations and action plans to protect civil, political, social, economic, and cultural rights during the World Cup events.
Lewis is a social entrepreneur, purpose-driven business leader, and non-profit founder. After founding a large soccer-based homeless services agency, Lewis led a (recently acquired) fantasy sports company and oversaw strategy at the USA's largest athletic/social club. As an advocate for play, sport, and community, Lewis has "talked" at TED, is an Appointed Chair with the City of Portland, and was profiled in the Washington Post. He holds a B.A. from Willamette University.
The chance to work on a World Cup is once in a lifetime. As a FUSE Executive Fellow, I will have the incredible opportunity to help create a model that reimagines the potential community impact and sustainability of mega-sporting events.